Possible strikes over Honda closure
14 May 2019, 12:36 | Updated: 14 May 2019, 12:45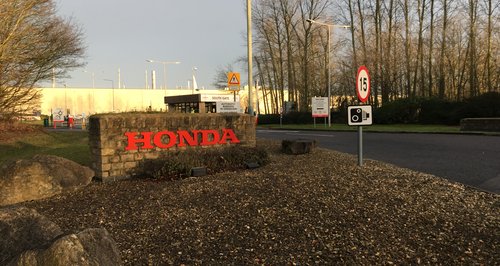 Unions say they will use any methods available to force Honda to reconsider closing its site in Swindon.
This follows an announcement by the Japanese car maker on May the 13th, where it confirmed the factory in Swindon was still going to close, as it first announced in February.
Officials at Honda said it was with a 'heavy heart' that they confirmed the news, but added that no viable alternatives had come out of a 'meaningful and robust' consultation involving both unions and the UK government.
It means the factory is still set to close in 2021, with the loss of 3,500 jobs.
A statement said: "The decision to close the plant is part of Honda's broader global strategy in response to changes to the automotive industry.
"As previously communicated in February, Honda is accelerating its electrification plans, and as a result resources, capabilities and production systems for electrified vehicles will be focused in regions with a high volume of customer demand."
In response, Unite the Union have told Heart they had put together an option to keep the site open, which they believe would have worked, but was essentially ignored by Honda.
South West Regional Secretary for Unite Steve Preddy said: "You have to question their integrity and sincerity in reviewing that plan, we don't think they had any intentions of listening, this is a complete betrayal of the Swindon and UK work force.
"We are absolutely determined to keep this world class car manufacturing site open and we will use any methods now available to us, including industrial action and leverage, to force Honda back to the table."