Abducted Bristol boy still missing
2 April 2019, 06:00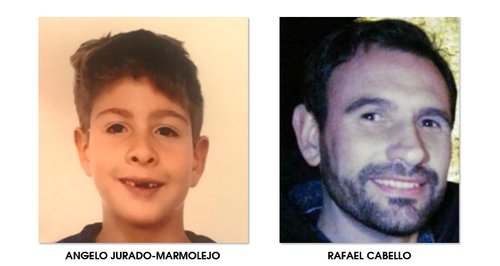 The mother of an eight-year-old boy has told Heart it could be some time until he is found.
Angelo Jurado-Marmolejo was reported as missing on Saturday 2nd March after his father 43-year-old Rafael Jurado-Cabello failed to return him home following a pre-arranged visit.
Mr Jurado-Cabello, a Spanish national, was later declared in breach of a court order and is wanted on suspicion of child abduction, with Avon and Somerset Police saying they are doing all they can to ensure Angelo's safety and get him home.
A month since he was last seen and Angelo's mother Karol has told Heart: "I am feeling hopeless, I don't really get any reassurance or hope that my son is going to be found anytime soon.
"I feel powerless and don't know where to reach out for help. I believe that my son will be the one who will cry for help and come back to me somehow.
"I need the people to help us, even if it's only something simple like sharing the news, thank you to everyone who has helped so far."
Rafael Jurado-Cabello is described as white, 5ft 6ins/7ins, slim, with black hair.
Angelo is described as white, aged eight, with short wavy dark brown hair, dark brown eyes, 4ft 4ins and last seen wearing a zip-up fleece, dark trousers, red training shoes and carrying a blue rucksack.
If you see Rafael Jurado-Cabello or Angelo, please call 999 and give the call handler the reference number 5219046310.
If you have spoken to, or been in contact with, Rafael Jurado-Cabello since Saturday 2 March, or have any information about where he and Angelo may be, please call 101 and give the call handler the same reference number.
If you are abroad and have information, please call +44 1275 849996 or provide information via our website. You can also call the Guardia Civil on +34 696 911659.
You can also call the Missing People charity on 116 000 in the UK or +44 208 392 4545 if you're abroad.