Avon Fire And Rescue plan for the future.
7 January 2019, 14:38 | Updated: 7 January 2019, 14:46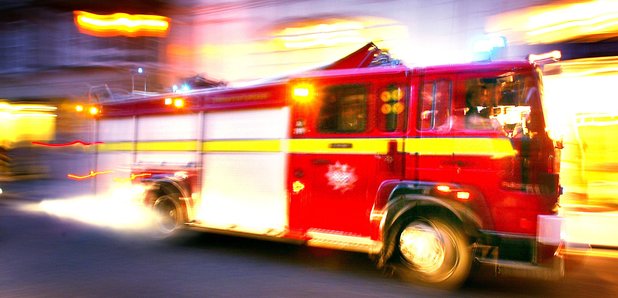 Avon fire and rescue service want your views on how they respond to emergencies for the next three years.
They're putting together a new Service Plan to set response standards and outline how they'll protect us through until 2022. The consultation with local people is part of an eight week consultation period which will run until March 1, 2019.
Mick Crennell, Chief Fire Officer for AF&RS, said: "If you were to ask people to describe the work of firefighters, most people would probably talk about us fighting fires and possibly dealing with road traffic collisions.
"In fact, the Service is attending a high level of false alarm calls that are providing a large drain on our resources, taking firefighters away from lifesaving activities or risk reduction work in the community.
Councillor Donald Davies, Chair of Avon Fire Authority, said: "As an Authority, we are responsible for providing the community with information and fire safety advice, making our roads safer and ensuring an effective response to emergencies across the area.
"Most importantly, we are here to represent our local communities covering Bristol, Bath and North East Somerset, South Gloucestershire and North Somerset, ensuring Avon Fire & Rescue Service is operating effectively and efficiently when our communities need us most. "In the demanding financial and political climate we continue to face, there has never been a more important time to share with our communities what we are doing as a Service, how we are doing it and most importantly why."
The public can view the plan by visiting the Avon Fire & Rescue Service website
They will also be out and about on the following dates – come along and have your say:
The Galleries, Bristol City Centre Saturday 19th Jan 11:30 – 14:30
Stall Street, Bath City Centre Monday 21st Jan 09:30 – 11:30
The Mall, Cribbs Causeway Week commencing 28th January (Date TBC) 17:30 – 20:00
The Sovereign Shopping Centre, Weston-super-Mare Mon 4th Feb