Bristol Arena moves forward
29 April 2019, 16:09 | Updated: 29 April 2019, 16:11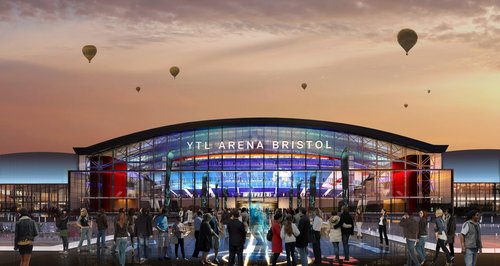 Developers have appointed architects for the venue at the old Filton airfield.
YTL Arena, the company behind the plans for this 16 thousand capacity venue, say they will submit a full application to councillors in the next few months.
At the same time they have appointed Grimshaw architects to help design the privately funded arena, praising them for their previous work on well known sites such as the Thermae Bath Spa in Bath and The Engine Shed 2 in Bristol.
This is currently the only proposed site for Bristol Arena, after a separate project to build a venue near Bristol Temple Meads train station was scrapped in 2018.
Developers say, if approved, the new site at the old Brabazon hangers at Filton airfield would form part of a new community, including new work spaces, a train station and 2,600 homes. It could well be finished by 2023.
YTL Arena Bristol Managing Director, Andrew Billingham, said: 'We are very excited to announce our design team. This represents a very positive step forward for us.
"We are now working up our firm proposals to re-purpose the Brabazon hangars to create a visionary arena that will put Bristol on the world stage."