Cambridge man charged over London protests
22 April 2019, 08:08 | Updated: 22 April 2019, 08:15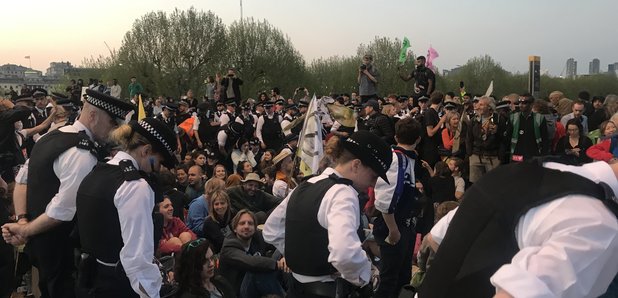 A 53 year-old man from Cambridgeshire - and 39 other people have now been charged over the on-going climate change protests in London.
The group - including Alan Dixon from Edeva Court in Cambridge - have been charged with various offences including breaches of public order and obstructing the police.

Climate change activists who've caused a week of disruption in London now say they're switching tactics to political negotiation.

The last protesters have now been removed from Waterloo Bridge.

Nearly 1000 people have been arrested over the demos.