Parents slam 'rip off' £20-a-ticket Christmas grotto that is actually 'rubbish tip manned by bored elves'
4 December 2018, 12:38 | Updated: 4 December 2018, 14:31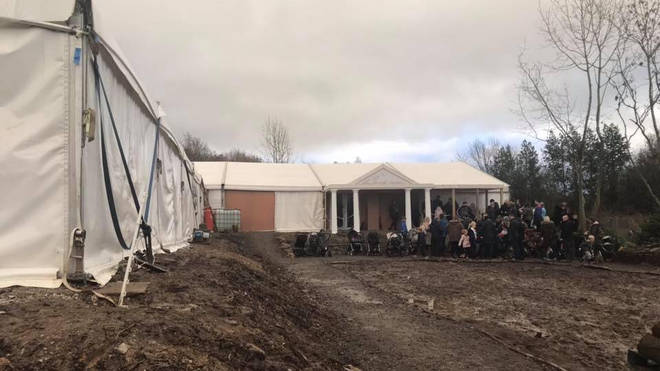 Parents were shocked to discover 'grumpy elves and bored reindeer' at a Reindeer Lodge in Wales
Furious parents have voiced their shock after visiting a 'luxury' Santa's Grotto experience that turned out to be 'muddy hell-hole' filled with rubbish and piles of rolled turf.
Visitors to Reindeer Lodge, situated near Mold in Wales, were greeted by "grumpy elves and bored reindeer", and one mum said the experience reduced her to tears.
Read more: Dozens of parents queue from 4am to get their kids into school breakfast club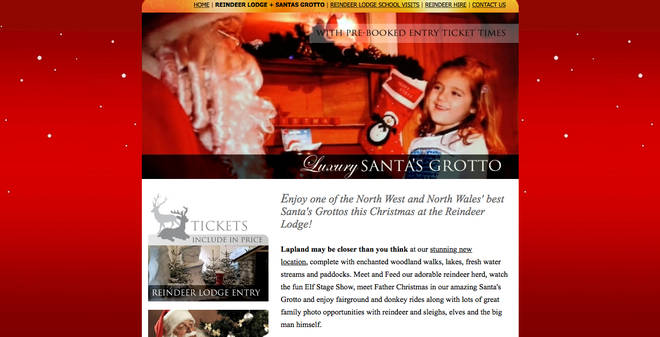 One mum, who described the venue as a 'glorified contruction site', paid £168 to bring her family to the 'Grotto' (described on the website as a 'stunning new location').
Many parents described going home 'covered in mud', and claimed the whole experience had ruined the magic of Christmas.
The attraction costs £19.95 for adults and £15.95 for kids.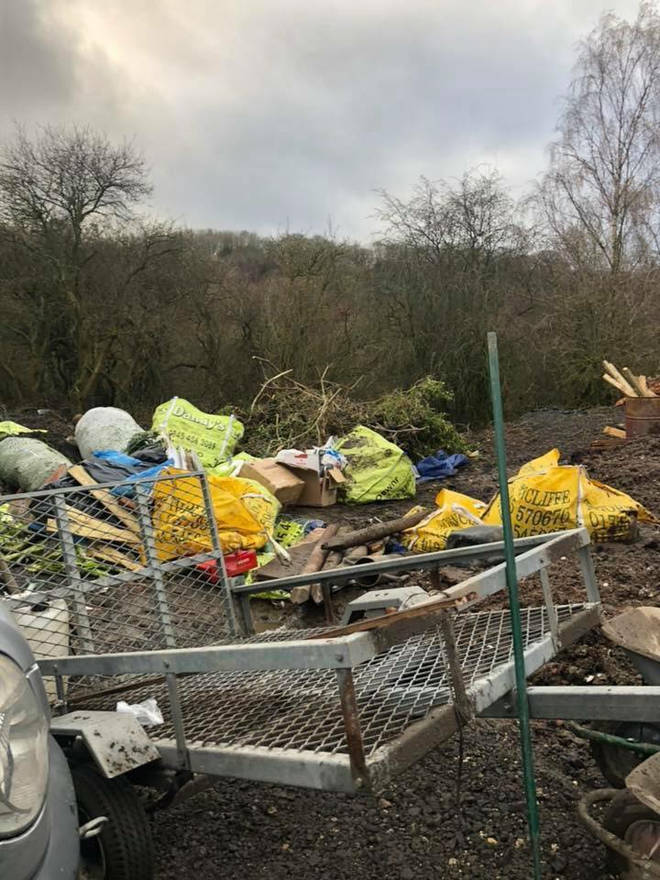 The Reindeer Lodge website's description of the venue reads: "Lapland may be closer than you think at our stunning new location complete with enchanted woodland walks, lakes, fresh water streams and paddocks.
"Meet and Feed our adorable reindeer herd, watch the fun Elf Stage Show, meet Father Christmas in our amazing Santa's Grotto and enjoy fairground and donkey rides along with lots of great family photo opportunities with reindeer and sleighs, elves and the big man himself."
But many are claiming the attraction isn't quite as advertised.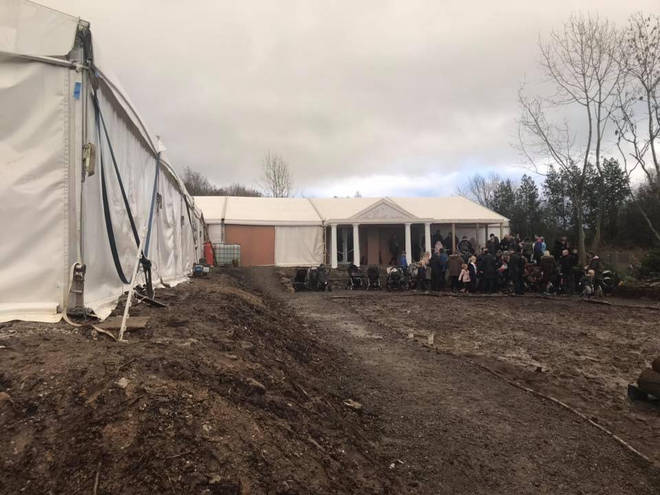 "Santa's grotto was a grotty half decorated room, no sack, no tree, no lights, just presents stacked against the walls - so disappointing," said one mum, according to the Mirror.
"There are no redeeming features and nothing to recommend this 'attraction'. Pass it on to anyone who might be going."
NOW READ:
Aunt Bessie's have launched Yorkshire pudding bases so you can make a roast dinner burrito at home
Will we have a white Christmas in 2018? Latest odds as snow weather warnings arrive
Mum reveals her 'middle class' in-laws offered her £17K to DUMP finance