Dozens of parents queue from 4am to get their kids into school breakfast club
4 December 2018, 11:57 | Updated: 4 December 2018, 11:58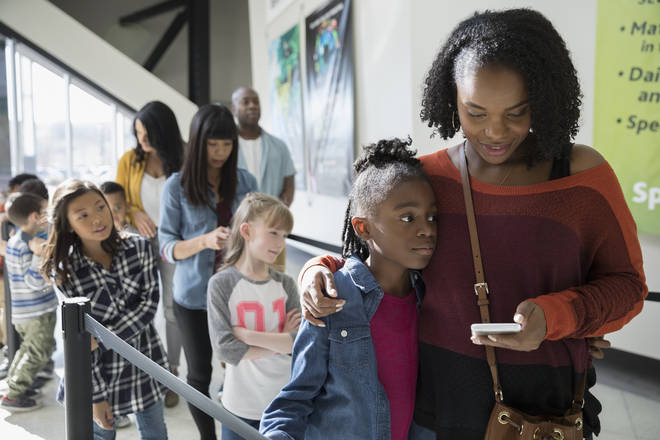 Many parents brought chairs and blankets to camp in the pouring rain outside a school in Wales
Dozens of parents queued for hours outside a school in Cardiff on Monday night to secure their kids a spot in the breakfast club.
Many began queuing from as early as 4am in the rain outside Pontprennau Primary School, with some bringing blankets and camping chairs to brave the cold.
The parents were hoping to secure their kids one of 70 places in the club, and were seen drinking from Thermos flasks while they waited for the doors to open.
Read more: Parents are being charged up to £50 for being late to collect kids from childcare
One mother told the Wales Online that the school had initially planned to allocate the spots on an email basis as they had done in the past, but that other parents had complained they couldn't access email.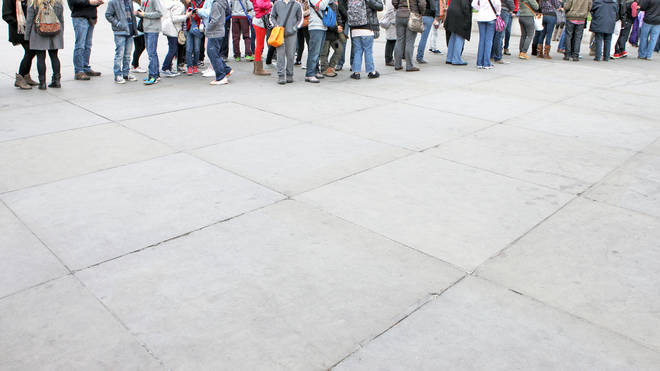 She added that the parents were 'calm' as they waited in the "cold and wet" conditions.
The mother said: "It's just awful. I'm not well at the moment anyway, I really didn't need it.
"It was freezing cold. People had Thermos flasks and blankets on the floor.
"People had really thought out their plans."
Half of the 70 places available cost £3 a day as they start earlier, and parents will be required to sign up again in July for the following term.
A school spokesperson released a statement saying: "This process for breakfast club registration has been put in place after the school consulted with parents on how they would like it to work.
"The results of the consultation showed that the favoured option amongst parents was a queuing system, with places allocated on a first come, first served basis.
"The school didn't receive any complaints from parents when these new arrangements were communicated to them in October.
"Like most primary schools, Pontprennau's breakfast club is extremely popular with parents but we only have so many places available, which unfortunately does mean that some families will miss out.
"Therefore, a system has to be put in place to allocate those places.
"The school will continue to monitor the process, and continue to listen to all its parents, to ensure the system is as transparent and as fair as possible."
NOW READ:
Parents warned of sick Peppa Pig spoofs that show kids' favourite self-harming
Mum devastated after stranger says her daughter 'isn't disabled enough' to use blue badge
Mummy blogger has worked out which of her FIVE kids is the 'least liked on Instagram'