Mum devastated after stranger says her daughter 'isn't disabled enough' to use blue badge
21 November 2018, 12:59 | Updated: 21 November 2018, 15:16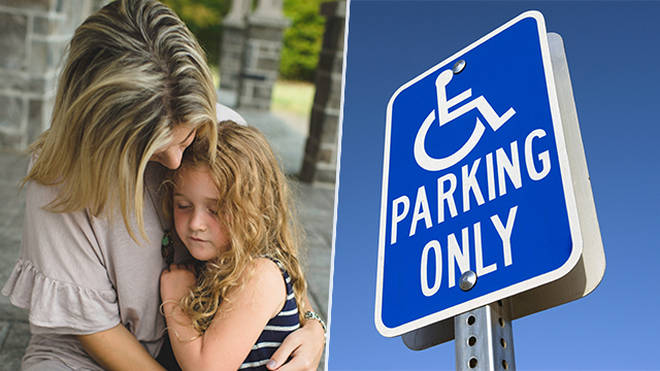 The mother of a seriously ill two-year-old was heartbroken to find a cruel note attached to her car after a shopping trip.
A young mum was devastated after a stranger accused her of faking her daughter's disability.
Rachel Hanley, from Rotherham, was shocked to discover an evil hand-written note claiming her two-year-old daughter "did not look disabled enough" to warrant a blue badge attached to her car's windscreen.
The 22-year-old had taken little Evie-Mae, who has a life-threatening breathing condition, for a shopping trip, and parked in a designated disabled parking bay.
On her return, she discovered the callous note left by a stranger planning to report her for "'misusing a blue badge" - and the irate shopper also decided to confront her.
Evie-Mae suffered a serious seizure on their return to the car, so Rachel had to tend to her youngster immediately, and after the danger had passed she spotted the nasty note.
Read more: Christine McGuinness' heartbreak as stranger complains about her autistic twins
Rachel explained: "When we got back to the car Evie-Mae had a full body shaking seizure, the only advice we have is to put her in the recovery position to make sure her airways are not blocked.
"After the seizure, I put her into her car seat and that's when I realised what was on the windscreen."
The note read: "I have reported you for misusing a blue badge. Your daughter did not look or appear disabled.
"Hope your car is clamped. Next time bring a wheelchair."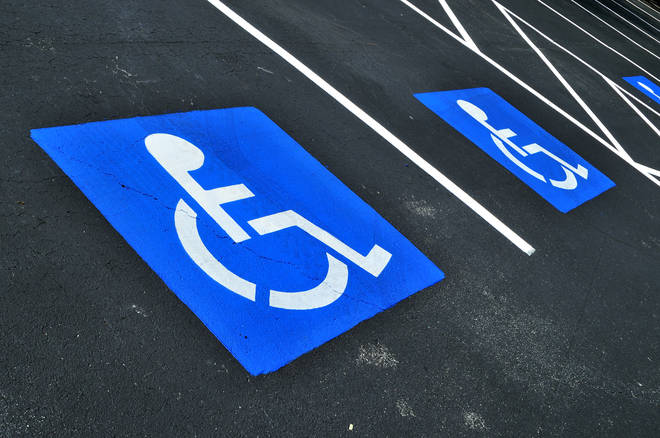 After her seizure, Evie even asked her mum why a woman was shouting at her.
Rachel added: "Evie-Mae is quite forward and is aware of people's feelings. She asked why was I crying, and 'why is that woman shouting at you?'
"The reason we have the blue badge is because we have to carry portable oxygen at all times and the equipment can be quite bulky.
"Especially when it's a child that looks so healthy. She looks well until she suddenly starts having CPR.
"She can be having a great day and can end up in A&E an hour later. She can become critical really quickly."
Evie's condition is called infancy apnea, which causes her to stop breathing for over 20 seconds. The youngster has been given life-saving CPR multiple times already.
Her mum added: "Some disabilities aren't always visible. Some people are old-fashioned and would expect Evie-Mae to be a wheelchair if she has a blue badge.
"That's what upsets me the most, everything we have been through as a family having to save her life at times."