Timetable change for more rail passengers
8 May 2019, 11:37 | Updated: 8 May 2019, 11:46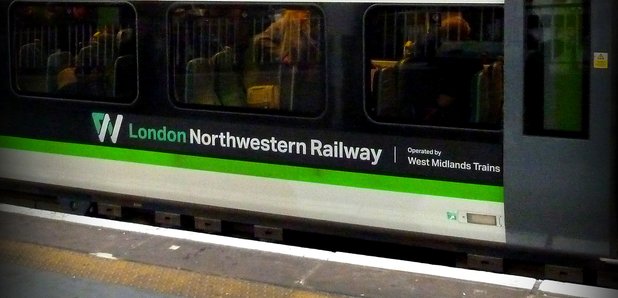 Passengers at Milton Keynes and Northampton are getting a chance to see if plans by London Northwestern to change the times of the trains - will be less disastrous than last year's Thameslink timetable change.
The Govia Thameslink timetable change of 2018 through Herts & Beds, was, like London Northwestern's plans, also described as the "biggest change" to the rail timetable in 10 years.
Ahead of the timetable change on the 19th - staff will be on hand to speak to commuters at various stations:
Wednesday 8th: Milton Keynes Central station 430pm til 630pm
Thursday 9th: Northampton station 430pm til 630pm
Tuesday 14th May at London Euston from 8am til 615pm
Wednesday 16th May at Watford Junction 430pm til 630pm

READ MORE

From 19 May, there will be a range of major changes to train services across the London Northwestern Railway network. The train operator is introducing new direct services to more destinations, additional services throughout the week (including peak time services between Watford and London Euston) and earlier morning and later evening services to and from many stations.
The changes will bring a range of benefits to passengers, but will mean changes to train times and the platforms that some services depart from at busier stations.

Over the next few weeks, passengers are being reminded to check if their usual journey is likely to change and to make sure they are aware of any alterations before heading out after 19 May.

Jonny Wiseman, customer experience director for London Northwestern Railway, said:

"While the timetable improvements being introduced in May will be great news for many passengers, there will be changes to many train times, the platforms being used at some stations and carriage formations to accommodate the changes.

This will be the biggest timetable change for over 10 years, so we expect people to have some questions. Our 'Whistle Stop Tour' events will give our passengers a chance to find out more about what is coming with the new timetable and to feed back any concerns."

For more information and to find out more about future 'Whistle Stop Tour' dates go to
londonnorthwesternrailway.co.uk/whistle-stop-tour

The new timetable will operate from Sunday 19 May. As there will be changes to the time and formation of some services, passengers are advised to check their train times and to plan ahead for the changes. The new timetable is now live on journey planning systems and more information can be found at londonnorthwesternrailway.co.uk/travel-information/may-timetable-changes.