£13m For Coleford Ribena Factory
11 January 2019, 10:27 | Updated: 11 January 2019, 10:45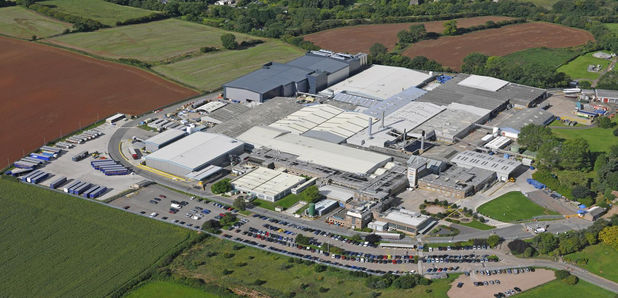 The owners of the Lucozade and Ribena factory in the Forest of Dean are investing £13 million in the site.
Most of the money will be spent on a new high-speed bottle filler at the factory in Coleford.
Japanese firm Suntory Beverage & Food, which owns the site, says it will fill 1.3 million bottles a day, which will help to increase productivity and efficiency.
Around £10 million will be spent on this new equipment with a further £3 million on the local contractors who will built and install it.
The machine will be run by factory staff.
Chris Kane, Supply Chain Operations Director at Lucozade Ribena Suntory says: "We see our Coleford factory as the heartbeat of our UK operations and we are proud that it is one of the most efficient factories across the globe. Our parent company, Suntory Beverage & Food recognises this status and their £13 million investment is a vote of confidence in our UK and Gloucestershire operations, ensuring Coleford continues to be a best-in-class site for years to come."
The International Trade Secretary, Dr Liam Fox, adds: "Japan is an important trading partner and we are committed to creating an even stronger trading relationship as we leave the European Union, which will help to increase investment and support jobs throughout the UK. This £13 million investment by Lucozade Ribena Suntory in its Gloucestershire factory is great news for local businesses, customers and the economy and will help support more than 330 jobs in the local area."
The new bottle filler is set to be installed this spring and is expected to be up and running by the end of the year.