Gloucestershire girl fundraising to walk
17 June 2019, 10:34 | Updated: 17 June 2019, 10:48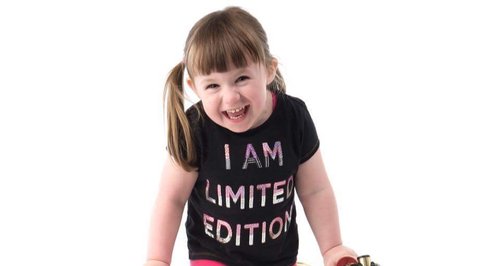 The parents of a four-year-old girl say time is running out to raise money for vital surgery, that'll help her walk unassisted for the first time.

Amelia-Rose Walton from Cheltenham has a degenerative condition called Spastic Paraplegia (HSP), which means she's never been able to walk unassisted, her legs cause her pain, and it is likely to get worse - consigning her to a wheelchair for life.
It can't be treated on the NHS so her parents have been fundraising 36 thousand pounds for an operation in America, which is due to happen in August and could allow her to walk unassisted for the first time ever.
They've told Heart the balance needs to be paid by the 10th July for the treatment to go ahead. If it can't then it will have to be rescheduled for a much later date, which given the nature of the condition, means continued degeneration and pain as her chance of recovery lessens.
Amelia-Rose's mother Tanya said: "Her left leg has got a lot worse and we just need the operation now. It's my dream for my daughter to walk and to be pain free for the rest of her life. We just want to make the best start we can for her."
Her parents add they will also need to keep fundraising for aftercare, but this surgery is the immediate concern, especially as Amelia-Rose hopes to walk her little sister to her first day at school in September 2020.
Amelia-Rose's father Ben said: "We're just so grateful to everyone, whatever the amount they donated we've just been so grateful for as the deadline has come down and down and down."
You can find out more by clicking here.