Search For Missing Migrant Called Off
12 August 2019, 12:02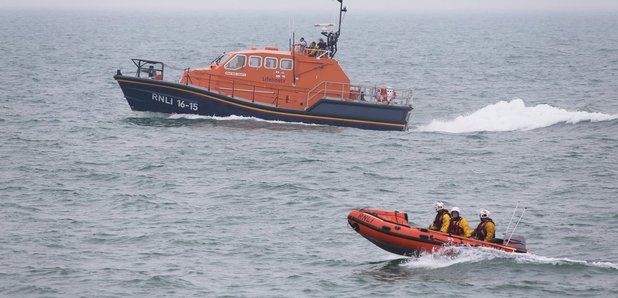 The search for a missing woman thought to have fallen from a small boat as she tried to cross to the English Channel has been called off.
A cargo vessel contacted the Coastguard to report a number of migrants in a small vessel around 27 miles off North Foreland at around 1.15pm on Friday.
Ramsgate RNLI Lifeboat was sent to help and the crew were told on arrival that three people who were wearing buoyancy aids had entered the water and were missing.
Two of the missing migrants were found, but a woman remained unaccounted for - with the search for her called off at 2pm on Saturday.
A Home Office spokesman said: "Our thoughts are with the family and friends of this woman at this terrible time.
"The Home Office will continue to liaise with other agencies as the investigation into this incident continues.
"Crossing the Channel in a small boat is a huge risk. The criminal gangs who perpetuate this are ruthless and do not care about loss of life.
"We thank all the agencies at home and abroad who led the rescue attempt."