Bride demands guests provide 'food and cash' to attend her hen do
23 October 2018, 13:05 | Updated: 23 October 2018, 16:54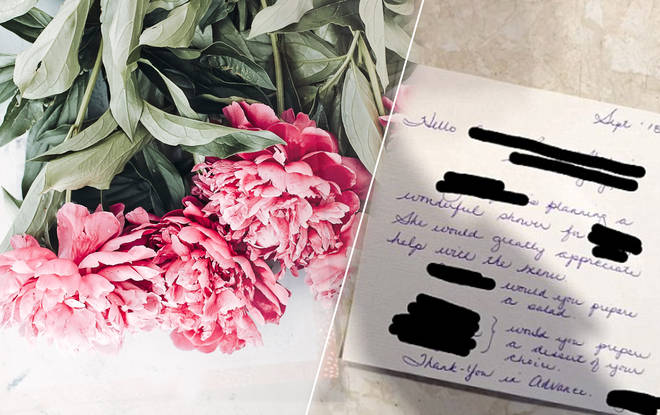 Shocked guests have been left fuming after being invited to a wedding shower on the proviso that they bring food and envelopes of money.
A bride angered her friends and family after demanding they bring food and wads of cash to her bridal shower.
The unusual approach to hen dos was shared on an Australian Facebook group, where one miffed guest went as far as to brand the handwritten invitations as "classless".
A picture of the slapdash invites show the bride pitching it as a "potluck" party where each guest brings a dish for everyone to tuck in to.
The confused partygoer queried the unorthodox theme claiming she "personally didn't think potlucks were a wedding/bridal shower thing".
Read more: Bride shocks guest by giving them an itemised bill from the hen do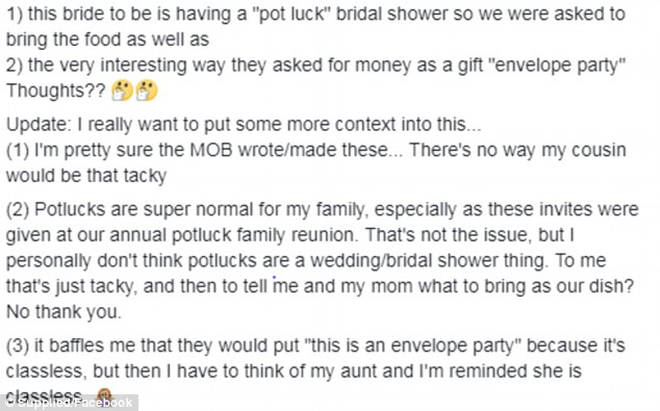 What's more, the woman revealed the bride had also been hosting a flower making party - so guests could lend a hand preparing the floral displays for her big day.
The post garnered more than 500 comments with people slamming the bride for what they claimed was "tacky" and "horrifying".
One claimed: "They should at least feed you if you are asked to bring money to an envelope in a shower. I'm happy to bring a dish, especially if it's a close friend but... I'm feeling a strong NO!"
Another debated: "So they want your money and they also don't want to supply the party and expect the guests to do that too?"