Cheap supermarket firework deals at Asda, Lidl, Tesco and B&M
2 November 2018, 14:10 | Updated: 2 November 2018, 14:17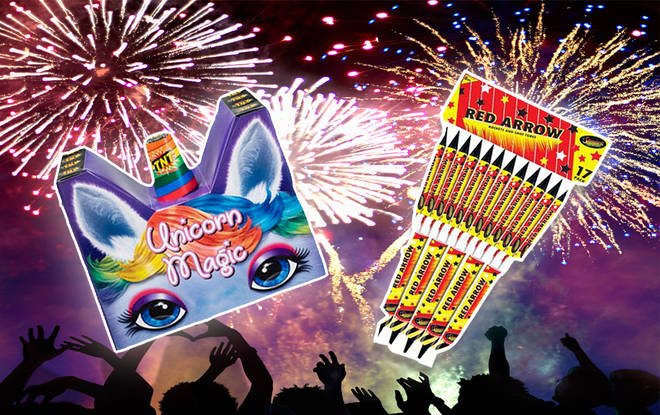 The bright side to all this cold weather is that firework night is just around the corner!
Planning a grand firework display of your own this year? Here's the best value deals on the market as well as some important info about staying safe on bonfire night!
There's nothing quite like wrapping up warm and heading down to a firework display with friends and family armed with sparklers but for those lucky folk with big gardens, putting on your own firework display is just as fun but can cost a pretty penny.
Don't forget there are a few laws around firework displays, and you must only set off fireworks between 11pm and 7am, except for Bonfire Night when the cut off is midnight.
However, on New Year's Eve, Diwali and Chinese New Year the final cut off is 1am.
So here are the best value fireworks in the supermarkets at the moment...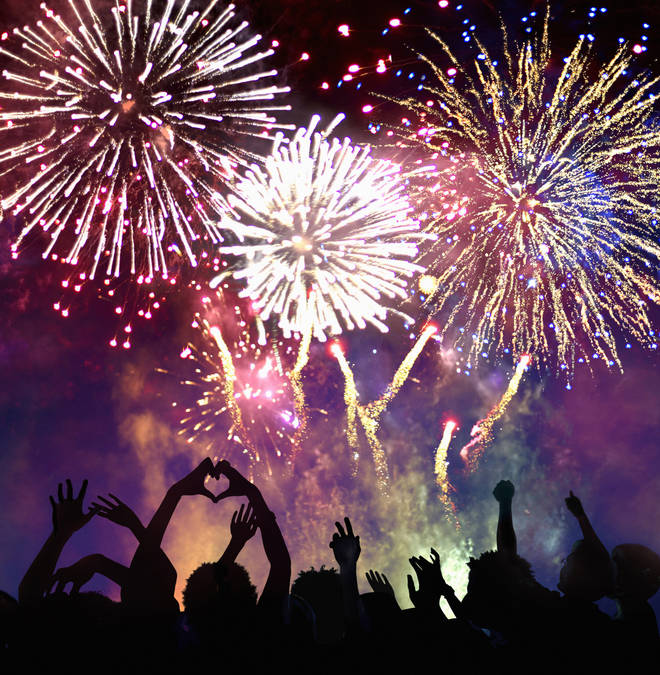 Lidl
The German supermarket has it's very own range of fireworks which start from as little a £1.99 for 12 giant sparklers.
However, you can nab yourself a pack of seven rockets for £7.99 individually or take advantage of the deal which sells three for £20.
They're also selling a 17 piece red arrow set of rockets for £17.99.
Aldi
Aldi's firework range start at £1.29 for a pack of 10 sparklers but you can also get a cheeky monkey and loud and clear for £4.99.
If you're really want to splash out then you might want to consider their ultimate finale, which costs £49.99 and includes 32 shots of multi-coloured bursting stars, green stars that crackle and roar.
Tesco
If you're looking for a good deal then you might want to head to Tesco where you can get three boxes for £15 on selected fireworks or two for £20 on larger ones.
Its Xtreme selection box and outrage single ignition shot cake sell for £75 each or two for £110.
Asda
You can't currently buy Asda fireworks online, however you can pick them up in store.
Deals worth mentioning are their two for £10, two for £40 and two for £100 on selected fireworks.
The ones on offer include an amazing unicorn fountain firework that costs £10, which is sure to be a hit with the kids.
Elsewhere, they have a selection box for £7 or a box of multi-shockwave fireworks for £30, which include 30 shots.
B&M
B&M is selling sparklers for just 49p and you get five in a pack.
What different types of fireworks are available to buy?
Mine
This is a dramatic and spectacular but short lived firework.  Also known as 'pot á feu', the mine shoots coloured stars into the sky with flashes and bangs. Mines are generally the loudest of all fireworks, with noise levels sometimes reaching as high as 120 decibels.
Cake
Cakes are a group of fireworks that can be set off one immediately after the other for incredible effect and a customised display in one small package. They generally consist of Rockets, Roman Candles or a mix of both. 
Barrage
Barrage fireworks are pre-ready Cakes that contain a mixture of firework types to create their own unique effect. People running their own displays can buy  several Barrages and simply let them off one at a time for a pre-prepared fireworks extravaganza.

Rocket
The most common and exciting firework the Rocket can climb to an incredible  height. Depending on the type of rocket used, some can reach 30 - 60 metres before exploding with a loud bang. Roman CandleRoman Candles can spit out stars in just a single colour or a variety of colours. A number of noise effects are available for these fireworks, including hummers and crackles.
Fountain
Fountains are a brilliant great option if you want a  beautiful visual but without the loud and often surprising sound effects, such as bangs and whistles. Fountains once lit release a shower of sparks. 
Catherine Wheel

Catherine Wheels get their name from St. Catherine who, according to legend, was to be martyred upon a spinning wheel. The noise effects associated with Catherine Wheels include crackles and whistles, which can be heard as the coil spins. 
Tips for staying safe on Bonfire Night
It may seem like all fun and games but fire departments across the company urge you to stay safe around the 5th November.
Follow the official safety code... 
- It is illegal to sell fireworks to anyone under 18
- Ensure that all children are supervised
- Read the instructions carefully, using a torch or hand lamp NEVER use a naked flame
- Light fireworks at arms length using a taper or a firework lighter
- Stand well back and NEVER return to a firework after it has been lit, it could explode in your face
- Keep fireworks in a sealed box or tin
- Use them one at a time, replacing the lid immediately
- NEVER throw fireworks• NEVER put fireworks in your pocket
- Take care with sparklers, wear gloves to hold them and dispose of sparklers in a bucket of water as soon as they are finished
- NEVER give sparklers to a child under 5
- Keep all pets and animals indoors
- Don't drink alcohol if setting off fireworks
- Only buy fireworks marked BS7114 or BSEN 15947 
And one last thing...remember remember the 5th of November!