This boozy hot chocolate could become your favourite Christmas tipple
13 December 2018, 05:56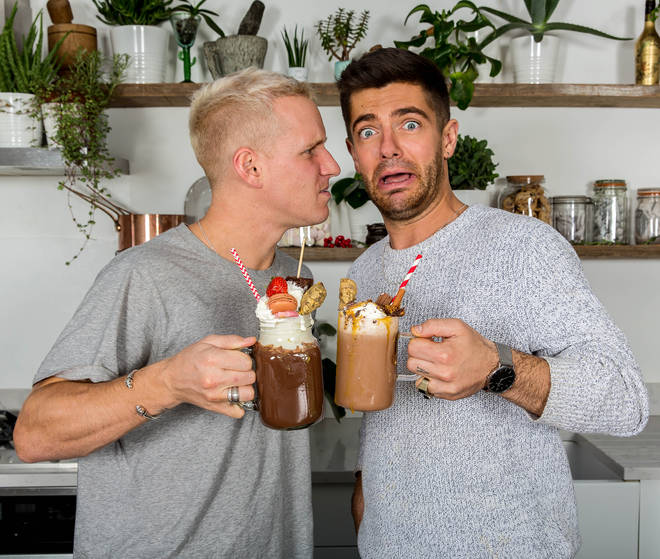 Made In Chelsea's Jamie Laing and Alex Mytton have shared the recipes for their delicious twist on the classic hot chocolate recipe.
There's always a bottle of cream liqueur going spare at Christmas - and as these recipes demonstrate, you don't only have to enjoy it over ice.
Made In Chelsea's Jamie Laing and Alex Mytton have teamed up with Baileys to create two eye-popping - and boozy - hot chocolates.
Don't forget that Baileys also has a vegan version, so these can be adapted to suit everyone.
Read more: The best flavoured spirits to toast National Vodka Day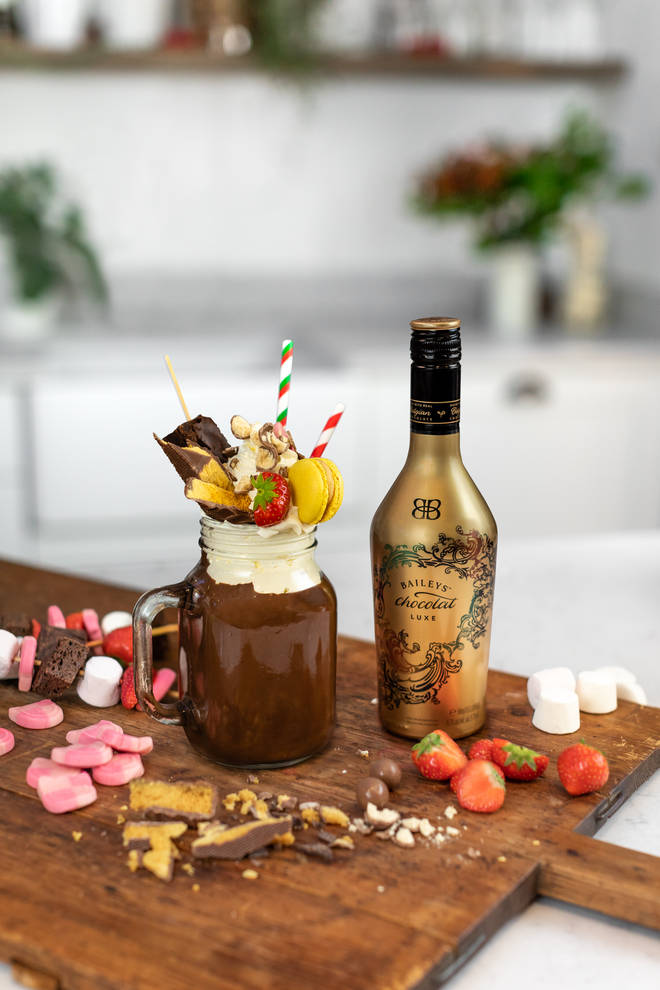 Auld Laing Syne
Jamie's Extravagant Drinking Chocolate (makes 2 servings)
Ingredients 2 x 50 cl of Baileys Chocolat Luxe Cream Liqueur [1.6 units]
280 ml double cream
120 ml whole milk
300g dark chocolate, 70% solid
1 tbsp unsalted butter
2 tbsp good quality cocoa powder
1 tsp dried chilli flakes [optional]
Pinch sea salt [optional]
Large handful marshmallows
Small handful Maltesers
80g strawberries
1 favourite chocolate bar, Jamie opted for a Crunchie
Handful of your favourite flavour of Candy Kittens
Squirty cream
Any extra favourite treats for decorating, such as mini brownies, macaroons, mini biscuits, kebab sticks and straws to serve

Method
Break the dark chocolate into small pieces, place in a large saucepan and set aside for later.
Meanwhile place the cream and milk in a medium pan, add one shot of 50ml Baileys Chocolat Luxe Cream Liqueur and place on a medium heat.
Heat until just before boiling (approx 5 minutes), stirring continually.
At this point stir in the butter and once it is completely melted, pour the cream mix over the broken chocolate.
Stir the chocolate until completely melted then place back on a low heat, keeping it warm.
Stir occasionally to ensure it doesn't catch. Add in the cocoa powder, chilli flakes and sea salt and stir until well blended.
If you feel the chocolate is slightly too thick at this point, loosen with a splash of extra milk.Adjust the heat to get the drinking chocolate to the desired temperature and then divide between the jars.
Chop the strawberries into halves and any larger ones in quarters. Then smash the Maltesers either in your hand or in a pestle and mortar or just with a rolling pin if easier.
Divide the remaining 50 cl of Baileys Chocolat Luxe Cream Liqueur between the two glasses, then top each drink with marshmallows, followed by squirty cream.
Place some of your favourite bite size treats onto the kebab sticks, such as strawberries, brownies and candy kittens, and continue to add until the stick's full.
Pop a sweet kebab and a couple of straws in the top of each drink and decorate with all the remaining sweets, they should stick to the cream well.
Cut the chocolate bar in half or shards and pop in the top for the final extravaganza.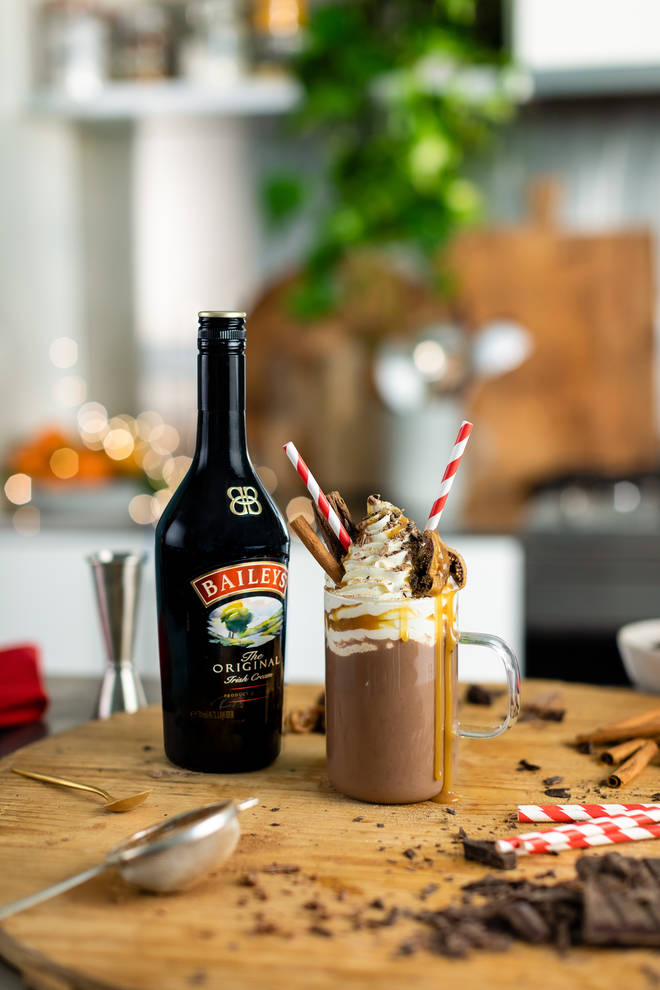 Smitten with Mytton
Alex's Luxurious Hot Chocolate (makes 2 large drinks, perfect for sharing)
Ingredients
2 x 50 cl of Baileys Original [1.6 units]
400 ml whole milk
100ml double cream
80g milk chocolate
3 tbsp cocoa powder
3 tbsp malt powder
1 tbsp icing sugar
1 tsp cinnamon, plus extra for dusting
1 tsp mixed spice
½ tsp ground nutmeg
2 tbsp salt caramel sauce
1 cinnamon stick
To decorate:
Squirty cream
20g dark chocolate
4 figs, halved
1 flake
Method
Heat the milk and cream in a medium non stick saucepan on a medium heat.
Once the milk mix is warm, finely grate in the chocolate till it's all melted.
Add the dry ingredients including the spices, and whisk until it's all combined and the mixture begins to thicken.
At this point stir 1 ½ tbsp of the salt caramel sauce into the chocolate milk, pop in the cinnamon stick and pour in the Baileys Original.
Leave to cook for a few minutes on a low heat so it's really silky and thick.
When at the perfect temperature, divide the hot chocolate between two tall cups and decorate with the squirty cream.
Drizzle over the remaining salt caramel sauce, finely chop the dark chocolate and divided over the top of the hot chocolates, along with the figs.
Dust over the extra cinnamon and finish with a flake, the cinnamon stick for garnish, a festive straw and a sprinkle of edible glitter for full luxury.