Calls for freakshakes' to be BANNED by anti-sugar campaigner
13 November 2018, 10:38 | Updated: 13 November 2018, 11:30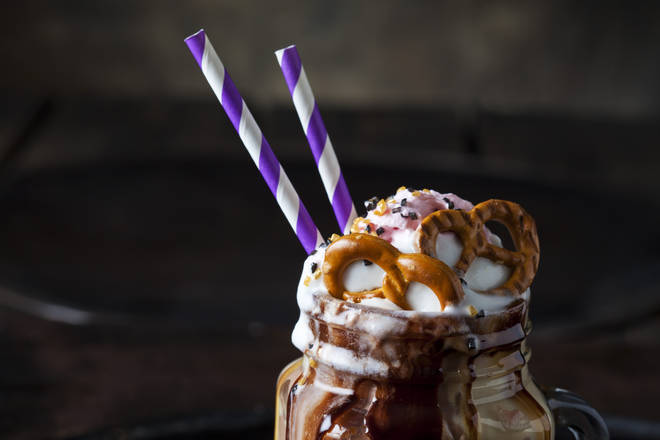 Action on Sugar have raised concerns about the sickly milkshakes and their high calorie content.
Campaign group Action on Sugar has called for a ban on freakshakes and milkshakes that contain more than 300 calories.
They claim the sickly concoctions contain "grotesque levels of sugar and calories" and are calling for them to be banned by fast food shops and restaurants across the UK.
Their survey found that some high street milkshakes contain a whopping 39 teaspoons of sugar which is "over 6 times the recommended daily amount of sugar for a 7 to 10 year old."
Read more: Are the hidden calories in your favourite condiments causing you to gain weight?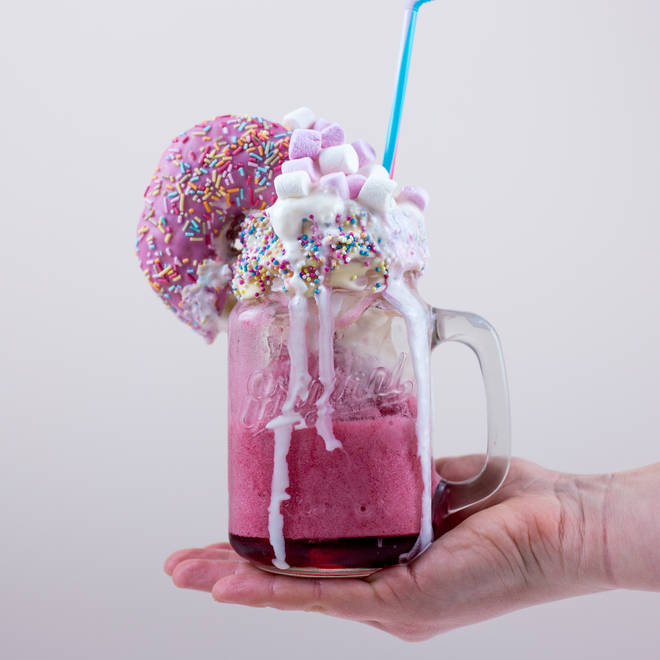 The report created by the Queen Mary University of London based action group said that Toby Carvery is ranked as the worst offender with their 'Unicorn Freakshake'.
The next most calorific shake is Five Guys' Banana and Chocolate Shake which contains 37 teaspoons of sugar and equates to drinking over four cans of Coca Cola.
As a result of the findings they are now calling "for a ban on the sale of milkshakes that exceed a calorie limit of 300 kcal per serving."
Holly Gabriel ANutr, Nutrition Campaigner at Action on Sugar said: "It is unnecessary and unacceptable to sell milkshakes with over half an adult's daily calorie needs in a single serving."
"There should be a limit of 300kcal per serving on these drinks.
"If you choose to eat out in a restaurant or cafe, you could unknowingly be consuming up to four times the amount of sugar and calories compared to a similar product from a supermarket, which demonstrates how easy it is to reduce sugar and calories."
Public Health England are currently working on a sugar reduction programme as part of a plan to reduce childhood obesity and is challenging business to cut sugar by 20 percent by 2020.