Warning about 'pink lamb' issued after huge spike in salmonella cases
23 October 2018, 11:22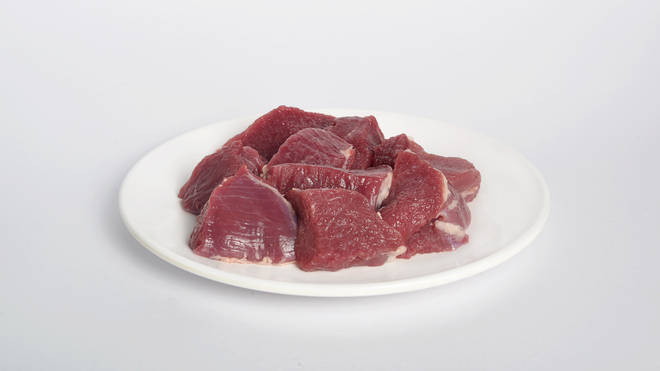 Brits have been urged to make sure that their meat is thoroughly cooked after a huge increase in cases of serious food poisoning.
Brits have been warned about eating pink lamb after a huge spike in cases of salmonella.
The Food Standards Agency have issued a statement urging people to make sure all diced or minced lamb or mutton is "properly cooked".
Statistics reveal that more than 300 people have fallen ill after eating undercooked lamb since July 2017, with 165 cases since June this year.
The FSA added that lamb chops and steaks are fine to eat pink, but minced meat, kebab, sausage and burgers pose a risk if they are not cooked thoroughly.
A spokesperson for the FSA said: "We're quite clear that people can still enjoy their steaks, chops, joints and cutlets pink on the inside but cooked fully on the outside.
Read more: The best curry houses in the UK revealed... is yours on the list?
"If it's minced meat, a kebab, sausage or a burger then cook it thoroughly throughout so there's no pink meat at all, making sure it's steaming hot and the juices run clear."
Salmonella typhimurium is a type of bacteria that lives in animal intestines and faeces.
People can fall ill with "tummy bug" symptoms if they are infected through contaminated water or food.
Other symptoms, which usually take. Week to clear up, include fever, loss of appetite, headache, stomach cramps, nausea and vomiting.