Lust List: What we're buying, trying and dining on this September
16 September 2020, 13:38 | Updated: 15 June 2021, 15:10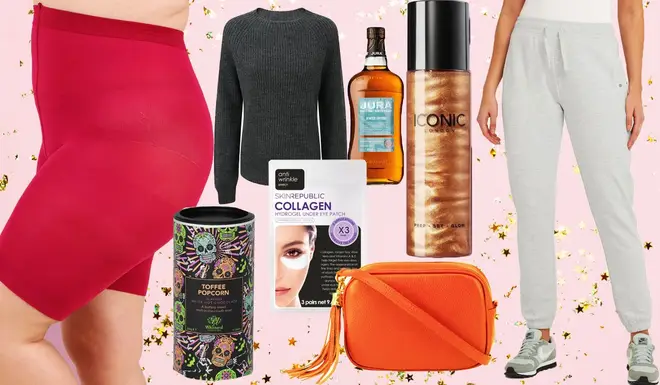 The Heart digital team curate the best new products to try and buy this September, from booze and vegan pizza, to new tech releases and beauty must-haves.
Fourfit Mini 2 kids fitness tracker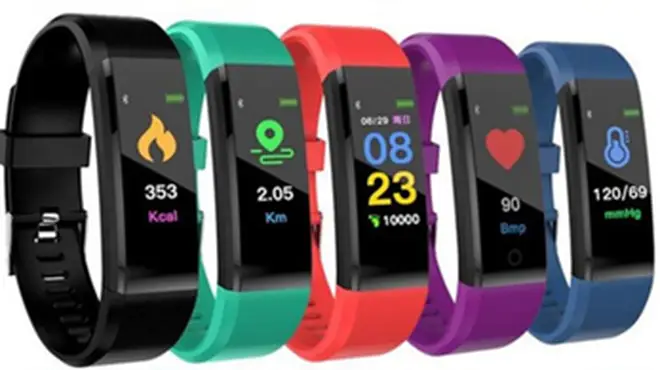 It's hard work keeping your kids entertained, as we've all found during this challenging year, so if you're looking for ways to keep your little monsters active then look no further than the Fourfit Mini 2.
The slim fitness and activity tracker band for children has all of the features of Fourfit's best-selling adult band, just with a smaller strap for kids.
Features include: Sleep tracking, Activity level monitoring and tracking, Lung health tracking (blood oxygen saturation), Vibration Smart Alarm, Get up & move reminder (vibrates and reminds the kids to get moving in the watch to do activity if they have been inactive for a while), Step tracking, Heart rate tracking, Blood pressure monitoring, and more.
For those little ones that are fussy on their style already too, the bands come in 5 different colours so there's bound to be one that fits the bill.
Where to buy: Kids Fitness Tracker, £24.99 (RRP £49.99)
Gourmet hot chocolate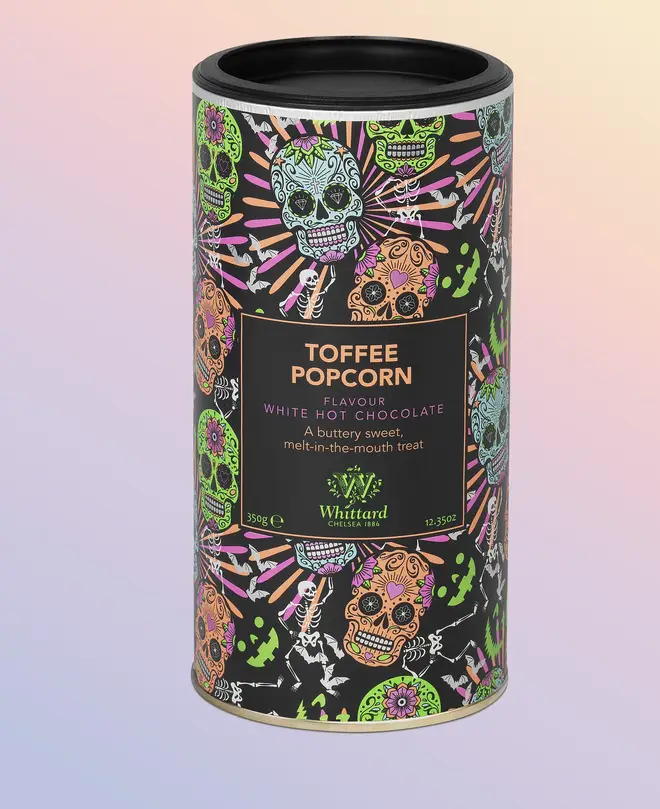 Colder days and longer nights can only mean one thing… hot chocolate season is upon us.
Whittard of Chelsea have just announced the release of their new instant hot choc - white chocolate toffee popcorn.
It's a limited edition release for autumn, and is described as having 'all the rich creaminess of white chocolate combined with the buttery-sweet flavours of fluffy popcorn'.
We think it could also be used to make an indulgent milkshake if you blend with milk and vanilla ice-cream - perfect for if we get even a smidgin of warm weather this month.
Where to buy: Whittard of Chelsea, £9
Soft shorts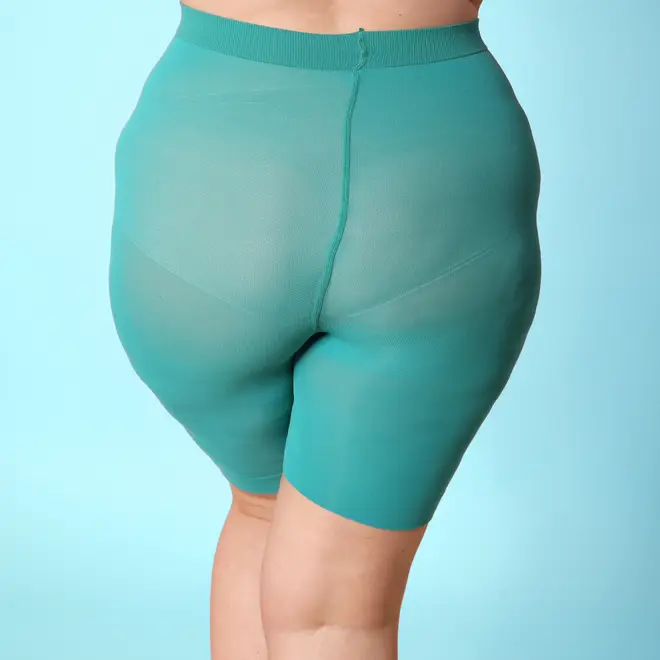 Wearing pyjamas and joggers every day since March does actually have a downside - namely that wearing 'normal' clothes, work uniforms, or other fitted garments might be a bit of a squeeze.
If you're leaving lockdown with a bit of extra padding, don't fear the dreaded 'chub rub', invest in a pair of comfy anti-chafing shorts from Better Tights.
The all-inclusive brand offers comfy and ever-so-soft under garments in sizes 4-36, in a variety of colours to work with any outfit.
Unlike 'figure shaping' control wear, these don't leave you struggling to breath, and you'll barely notice they're on.
Oh, and the best things about these shorts? They're so comfy you'll be popping them on to just wear around the house, too!
Where to buy: Better Tights, £7.50 each
Smart home set-up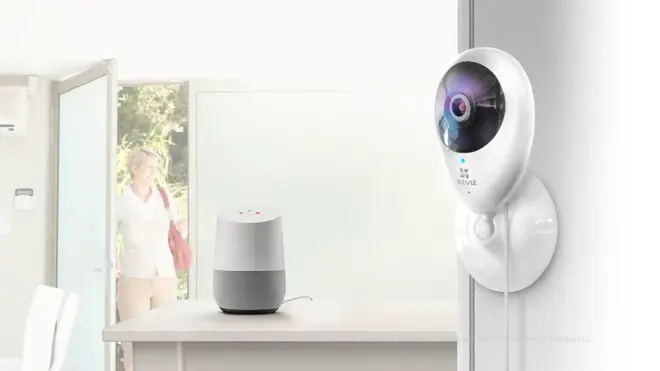 Keep an eye on who is coming and going with the latest smart doorbell, alarm and home camera technology from EZVIZ.
Great for keeping an eye out for deliveries, screening home visitors, and even checking if your kids have gone to school on time (or at all) while you're out of the house, the range all works together with a single smartphone app, and is compatible with Google Home and Amazon Alexa.
If you're having to quarantine after a holiday or sickness, these easy to use and install gadgets are ideal for safely coordinating getting groceries and care packages from well-meaning neighbours and relatives without coming face-to-face.
Where to buy: EZVIZ, prices vary
Scottish gin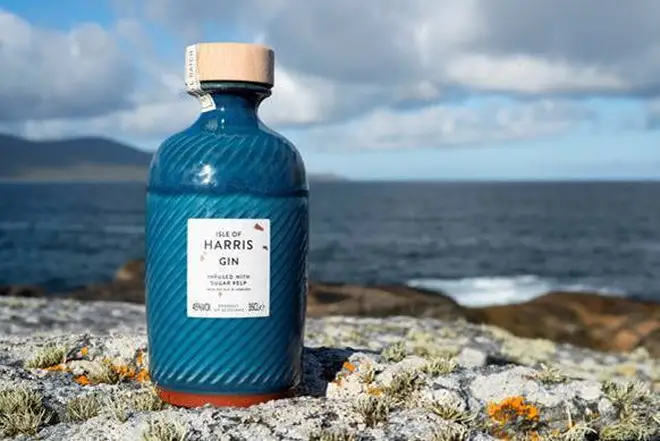 Direct from their tiny distillery on the Isle of Harris, Harris Distillery's special edition 'Cèilidh' bottle is a new way to enjoy and share their aromatic gin.
The Gaelic word cèilidh (pronounced kay-lee) simply means visiting and socialising with friends, and in the Outer Hebrides, where they brew their timeless tipple, it's an age-old tradition.
The Cèilidh bottle has been hand crafted with the help of ceramicist Rupert Blamire, with each of the limited edition 350ml bottles featuring a tactile pattern glazed in the beautiful colours of the island's sea and sky.  
Where to buy: Harris Distillery, £45 + delivery (while stocks last)
Lightweight laptop
If your laptop is on its last legs after four months of being used for work, movies, workouts, Zoom quizzes and online shopping, it might be time to invest in some new kit.
AVITA's new laptop, the Pura, is ideal for working from home, streaming or doing video calls, and comes in Rose Gold, Crystal Blue and Space Grey - no boring black, white or grey, here!
Powered by Windows 10, the super-light notebook has up to 8 hours battery life, and a crystal clear screen and inbuilt camera and microphone.
Where to buy: JD Williams, £329
Jura Winter Edition
The Scottish island distillery has been busy capturing the winter in a bottle with their latest special release, which they say is perfect for sharing as the nights draw in (and at Christmas).
Jura Winter Edition has layers of sweetness from sticky maple syrup, spicy mulled wine and freshly brewed coffee, whipped vanilla and cinnamon spice.
If that wasn't cosy enough, breathe in its aromas of soft and elegant citrus fruits, creamy caramel latte and sweet sultanas, followed by a hint of banana. 
2020 really has been the year of GYO - Grow Your Own.
If you're looking for a new gardening challenge - or just want to up your cocktail game, posh florists Floom have teamed up with Bacardi, Bombay Sapphire and Grey Goose to create three Grow-Your-Own garnish kits.
Each kit contains two fully grown seasonal plants, such as rosemary, mint, basil, and edible flowers, and comes with a ill be 35cl bottle of your choice and cocktail recipes.
All you need to do is decide if you want to learn how to rustle up a twist on a mojito, G&T, or spritz.
Dominos vegan pizza and dip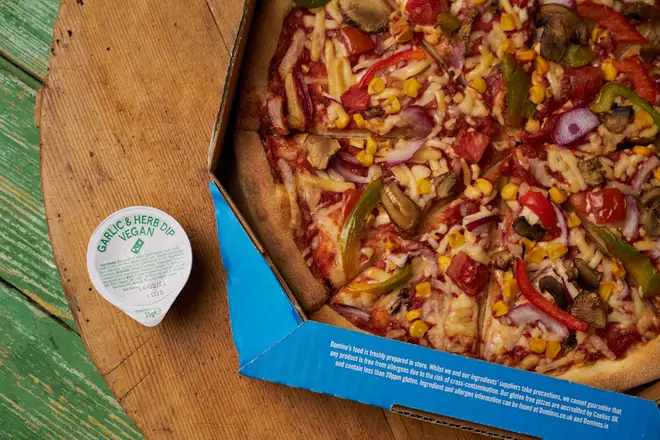 It's good news for vegan pizza lovers, because Domino's has finally launched their plant-based options across the country.
The two vegan pizzas are vegan Margherita and vegan vegi supreme, with a rainbow of fresh vegetables, including mushrooms, sweetcorn, onions, green and red peppers and tomatoes.
These delicious offerings are also joined by a new vegan version of the iconic Garlic & Herb dip!
Dominos vegan options are available across the UK and Ireland now.
Where to buy: Dominos
Cosy autumnal clothes from Tog24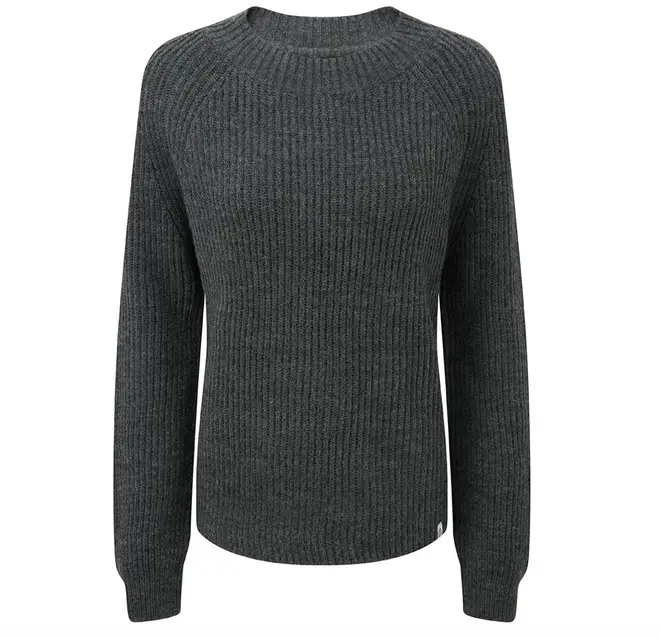 As we enter September, it is becoming more and more obvious that summer is over and we're moving into autumn.
But it isn't all bad news, as this means we can treat ourselves to some new cosy clothes for the season.
At the moment, we're loving this charcoal grey knit by Tog24, perfect for the transition from sunny days to colder evenings.
The chunky knit crew neck jumper is also a great piece for heading back to the office, keeping you comfortable – like you're still working from home – but smart at the same time.
We're also loving Tog24's grey Willerby sweat pants, perfect for throwing on at the weekend or relaxing of an evening.
Where to buy: Willerby Sweat Pants, £28
Eloise Chunky Ribbed jumper, £42
Air Fryer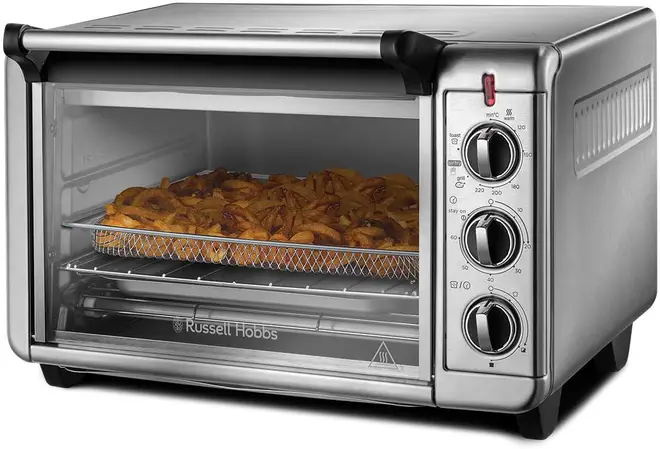 Enjoy comfort food without the calories with the Russel Hobbs Express Air Fry Mini Oven that is an air fryer, oven, grill and warmer all rolled in to one.
Utilising air fry technology, the mini oven uses high intensity hot air to bake, brown and crisp favourite fried foods, delivering fast, even cooking and perfect results with little to no oil.
And while it is compact enough for smaller kitchens, it's big enough to bake a pizza in (or extra banana bread if we end up back in lockdown...), and could make preparing Christmas dinner a lot less stressful.
LRM Personalised Bags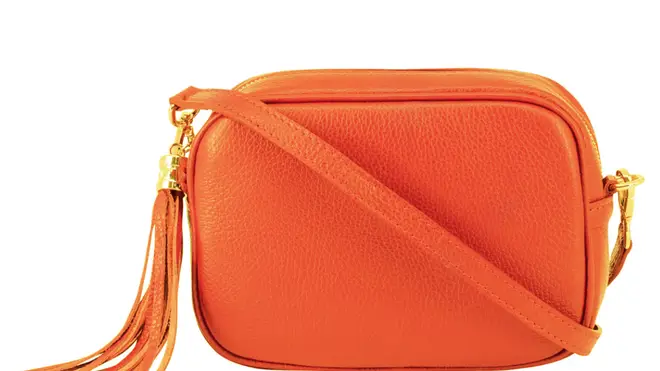 In need of a statement bag? Well, you can create your own one-of-a-kind personalised arm candy with LRM bags.
Whether you're looking for an across-the-body bag, a clutch or backpack, the beauty of LRM is that you have the freedom to create your own perfect go-to bag, with your name or initials on it!
With a huge range of colours, and free personalisation for each item, you'll be spoiled for choice.
At the moment, we are loving their 'Leather Lady Cross Body Bag' in the bright orange shade, perfect for bringing any outfit to life.
Where to buy: Leather Lady Cross Body Bag by LRM, £65.00
Iconic Illuminator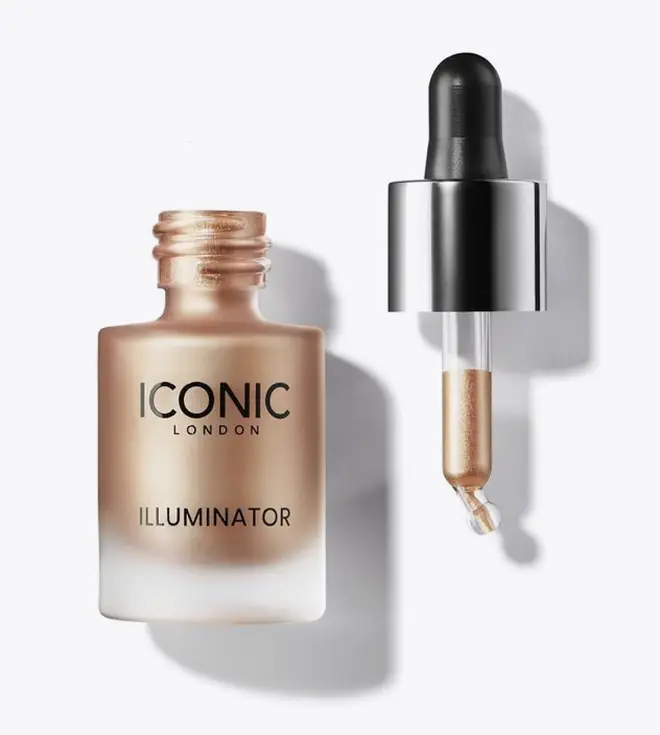 Just because summer is coming to an end, it doesn't mean we have to say goodbye to our glow.
Keep your summer skin throughout autumn with one of our beauty favourites – the Illuminator by Iconic.
Available in five shades, just a few drops of the super concentrated shimmer under your foundation will add radiance to your skin, and keep you glowing throughout the day.
The product is also 100 per cent vegan and cruelty free, which we're always a fan of.
Where to buy: Illuminator by Iconic, £30.00
Face Masks by Skin Republic
There is no better way to unwind at the moment than with a sheet mask, especially as we get used to being back in work and dealing with long days again.
We love the collection from Skin Republic because there is literally something for every skin type and need.
At the moment, we're especially obsessed with the under eye patches, perfect for working into your morning skin routine.
Where to buy: Skin Republic masks, from £3.99
Supermodel prosecco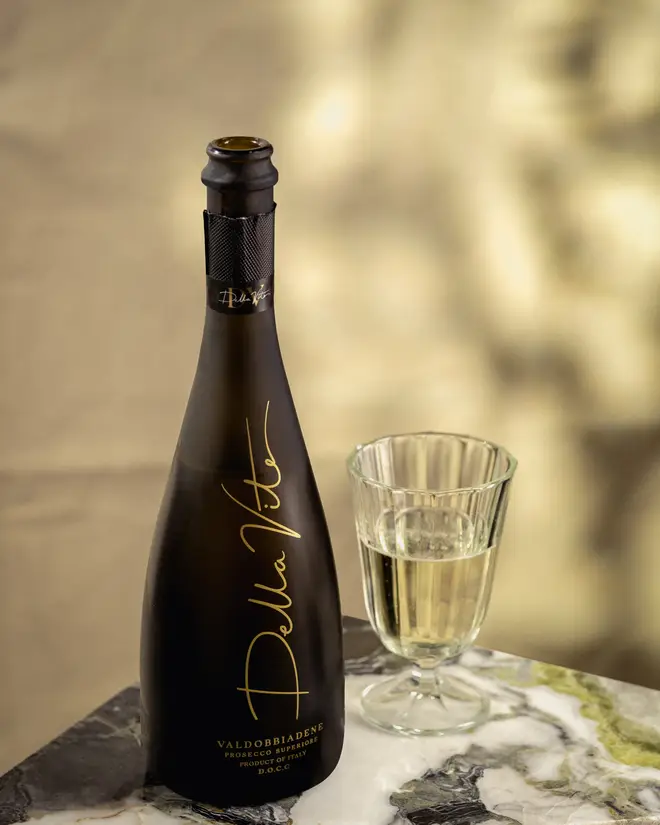 As one of the best models in the world, Cara Delevingne has sipped on plenty of fine wines - and now she's brought out her own.
Teaming up with sisters Poppy and Chloe, the three sisters have launched Della Vite, a range of two quality Proseccos (a DOCG and a DOC), a light and bubbly wine that goes back to the Italian fizz's roots.
They got the idea from sharing many happy experiences - from family get-togethers, long lunches with friends to festivals - with a glass of Prosecco in hand. 
The production of Della Vite's wine centres on treating the environment in the most sensitive way possible, avoiding farming machinery and overseas ingredients, and the winery operates on solar powered energy.
Where to buy: dellavite.com, RRP of £25 for DOCG and £20 for DOC
Indoor plants by Love Orchids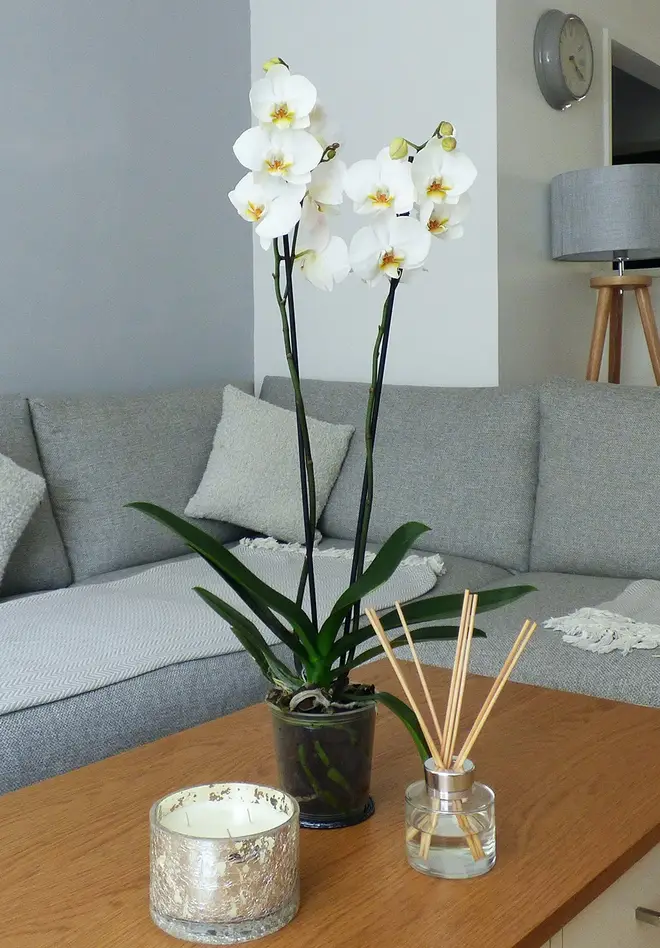 Amid this very turbulent and stressful year, it's important to make sure we're looking after ourselves and doing little things to make ourselves smile.
For the team at Heart Online, there's nothing that brightens our day more than flowers, and one plant in particular is a firm favourite this month.
We are loving the British-grown orchids from Love Orchids, a brand run by the UK's biggest grower, Double H Nurseries in Hampshire.
These beautiful plants can be delivered to your door free of charge, and won't break the bank in the meantime – you can even get your hands on four orchid plants from just £20.
With a range of orchids available, alongside accessories and tips from the growers, there's nothing not to love about this brand.
Where to buy: Love Orchids, from £19.00
Slippers by Onaie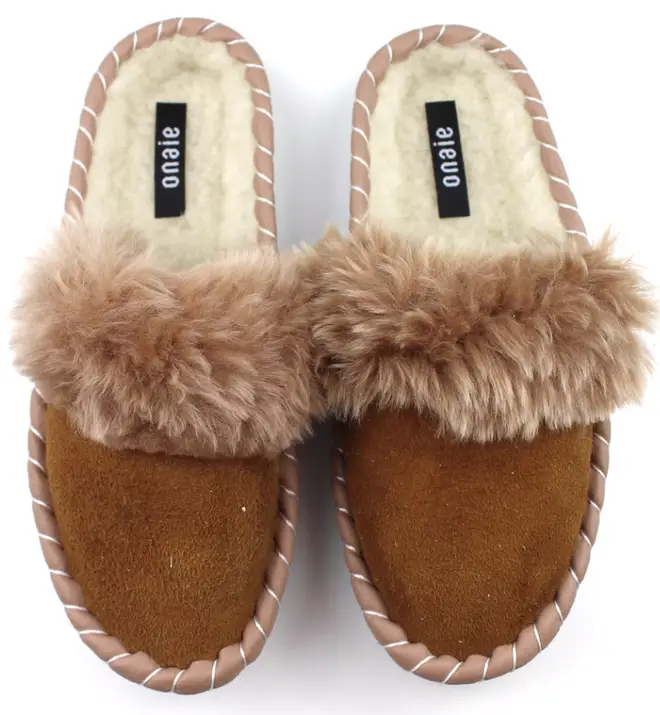 As working from home is slowly becoming the norm, we're taking time to invest in our home comfort this month.
That includes our feet, and what better way to celebrate being able to work in the comfort of your own home than with a new pair of slippers.
We are loving London-based brand Onaie at the moment, with their range of stylish handmade plush sheepskin slippers.
The brand pays homage to Polish folk heritage with each pair being hand-crafted by a team of skilled craftswomen in the Polish highlands, making each pair one of a kind.
In particular, we are loving the tan sheepskin mules which give you support around the house while remaining ridiculously comfy.
Where to buy: Tan Sheepskin Miles by Onaie, £32.00
Starbucks vegan Pumpkin Spice Latte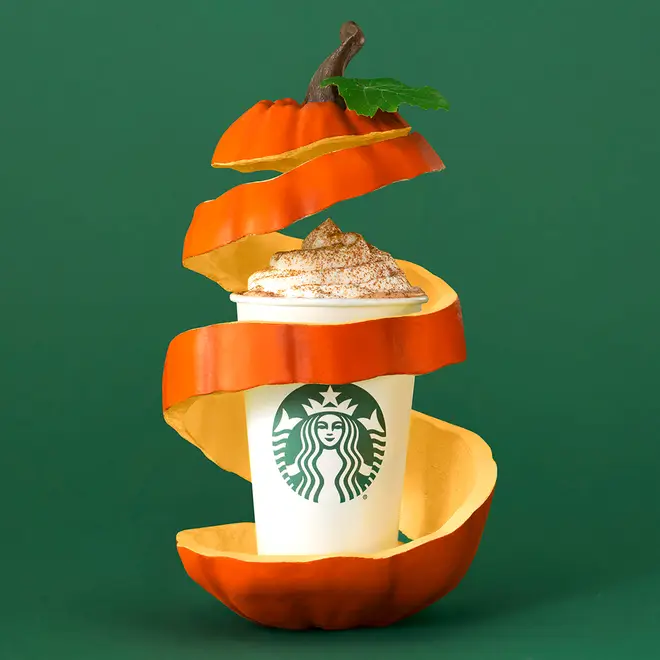 Nothing says Autumn quite like the annual introduction of the Pumpkin Spice Latte (PSL), and this year Starbucks have launched a fully vegan version complete with whipped cream.
You can enjoy your PSL with a dairy-free milk of your choosing - their range includes soy, almond, coconut and oat.
What's more, the chain is also selling a vegan pumpkin spice cookie for the first time ever.
The drink retails at around £3.30.