Girl, 9, calls charity and begs for a JOB to buy food for her struggling family
8 November 2018, 08:38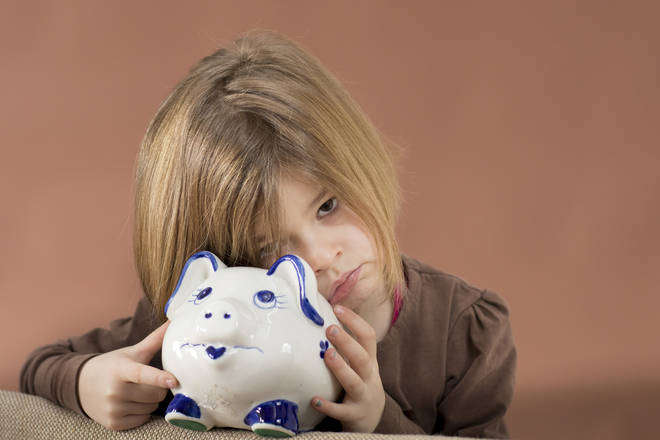 A charity boss has recalled a harrowing incident where a schoolgirl asked for a job "cleaning floors" so she could buy food her her family after her dad was made redundant.
A girl aged just NINE begged for work so she could put food on the table for her family after her mum died.
Charity boss Ellie Waugh said the unnamed girl called Humanity Torbay, a charity that helps homeless people and runs community food banks, to see if they had any odd jobs like "cleaning floors or making beds" that needed doing so she could contribute to household living expenses.
Speaking to the Mirror, Ellie said: "She told me, 'I don't mind cleaning floors, making beds. My daddy has always worked and he says you have to work to get things.
"I'll do anything I can so I can buy my brother and sister a Christmas present.
Read more: Experts claim smacking kids can make them 'aggressive' later in life
"I can cook and I don't mind working on a Saturday and Sunday or after school.' After the call I just cried. Hearing that is like we've gone back to Victorian times."
The girl explained that her family had been plunged in to poverty after her dad lost his HGV driving job five weeks ago, four years after her mum had passed away.
Ellie added that she had no choice but to reach out to the girl's dad - and he was deeply upset by the entire situation.
She added: "He cried because he was embarrassed but because he is proud of her.
"Proud that she loved her brother and sister so much she wanted to help them. He said they were literally down to their last few bits in the freezer."
Read more: Millions of parents could be missing out on a £2,000 tax break
That night Ellie and volunteers from Humanity Torbay went to the family's home to give support - and several food parcels to get them back on their feet.
The little girl's huge gesture has also seen an outpouring of local support, and strangers have donated them a Christmas turkey and plenty of presents for the big day next month.