Parents warned against dangers of flammable Halloween costumes for kids
29 October 2018, 13:08 | Updated: 3 October 2019, 09:04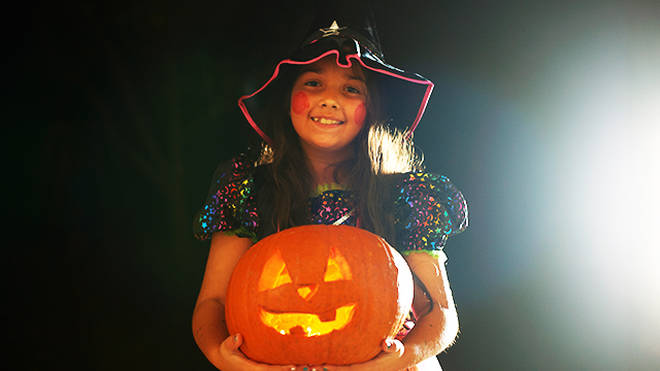 With Halloween fast approaching, parents are urged to be vigilant when it comes to buying highly flammable fancy dress costumes for children, and avoid using real candles in pumpkins.
The spookiest day of the year falls this Wednesday, as Halloween fancy dress is now a prominent feature in high street shops and online.
However, parents are being warned that some of the kids' costumes are highly flammable, and are being urged by firefighters to avoid using real candles in order to reduce the risk of outfits and decorations catching fire.
READ MORE: The spookiest and tastiest treats for Halloween 2018
The firefighters suggest the use of LED lights this Halloween, as opposed to a naked flame.
Warwickshire County Councillor Andy Crump, (Fire and Community Safety) said: "We want people to enjoy Halloween but also to make parents aware of the potential danger faced if their child's costume catches fire.
"This is increased at Halloween due to the use of candles placed on the ground to light pumpkins."
Recent tests by Warwickshire Trading Standards revealed that various kids' costumes, including vampire capes, witches and pumpkin outfits, can still pass the flame-retardant requirements but still burn.
Firefighters are keen to remind that this means that, if a costume marked CE did catch fire, it would burn slower - but still pose a risk to the child.
As well as using LED lights, they are also advising parents to make sure the costumes fit properly in order to prevent any trips and falls.