Tamara Ecclestone defends co-sleeping with daughter Fifi, 5, insisting it doesn't affect her sex life
30 November 2018, 10:44 | Updated: 30 November 2018, 11:08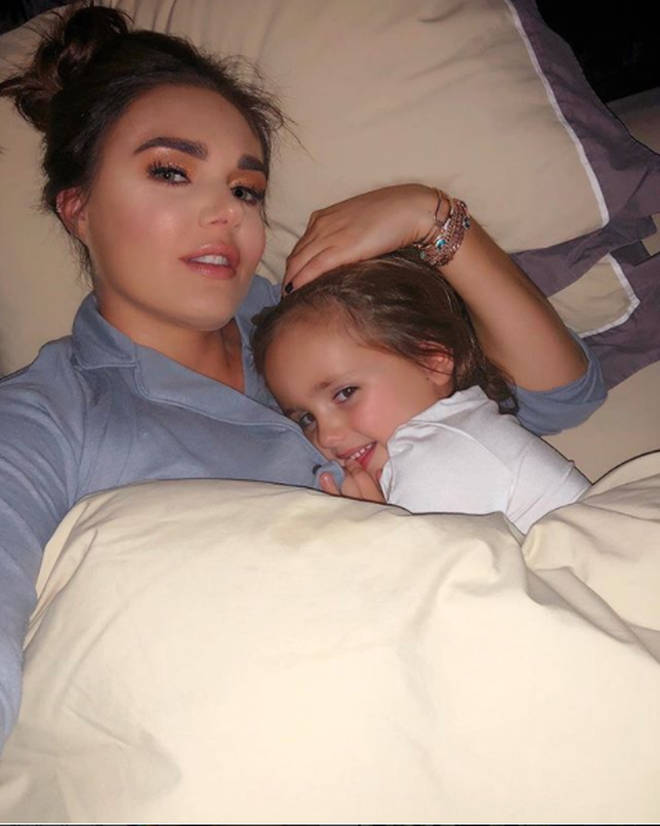 Tamara Ecclestone is an advocate for co-sleeping and says sharing a bed with her daughter hasn't affected the passion between her and husband Jay Rutland.
Formula 1 heiress, Tamara Ecclestone, 34, has defended her decision to co-sleep with her five-year-old daughter Fifi.
The mum-of-one says allowing her daughter to share a bed with her and husband Jay Rutland has not impacted their intimacy as she insists, "I don't need a bed to have sex."
Tamara currently lives in her Kensington mansion which has soared in value from 45 million to 70 million after purchasing it in 2011, and with 57 rooms, it's safe to say they are not cramped for space.
However, she claims her daughter loves sleeping in her parents bed, along with their dogs who also join them from time to time for a snuggle.
She said: "There's more than one bed in this house, and you don't always need a bed (to have sex).
"As soon as Sophia's asleep Jay and I go and watch a movie, have dinner, sometimes we'll go out for dinner.
"So we definitely have our time in the evenings, we'll watch a box set, we're so old now we just want to chill out at home and be cosy and watch TV.
"I'm really lucky that he wants the same things and he enjoys having her there, it would be really tricky if he was against it.
"But me and him are on the same page and he knows it won't last forever, so for now we're just going to enjoy it."
Tamara has often been known for her unconventional parenting methods which include lavishing her daughter with multimillion dollar birthday parties and most controversially breastfeeding her until the age of four.
When it comes to co-sleeping, Tamara insists only Fifi will know when the time is right to stop, adding: "[Fifi] finished breastfeeding on her own timetable, when she was four, so I'm sure one day's she's going to want her own bed and that will be that done.
"But for now it works for us. She falls asleep with me when I read to her and she sleeps through the night."