Titanic II is set to sail in 2022... and here's a peek inside
24 October 2018, 15:58 | Updated: 25 October 2018, 14:23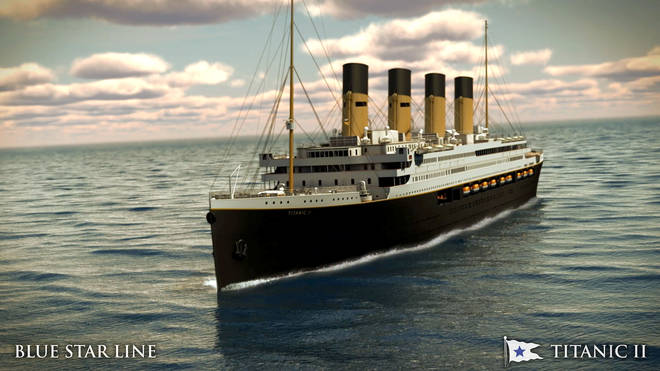 The controversial Titanic II is expected to set sail in four years, and will be an exact replica of the original vessel that was hit by an iceberg in 1912. Here's a look at what the interior will be like.
Titanic II is set to embark on its maiden voyage in the year 2022, and will follow the same route through the ocean as the original liner.
The new vessel's interior will be an exact replica of the 1912 ship, as a 'tribute' to the doomed vessel.
And, of course, the iconic Grand Staircase will be one of the most iconic features on board.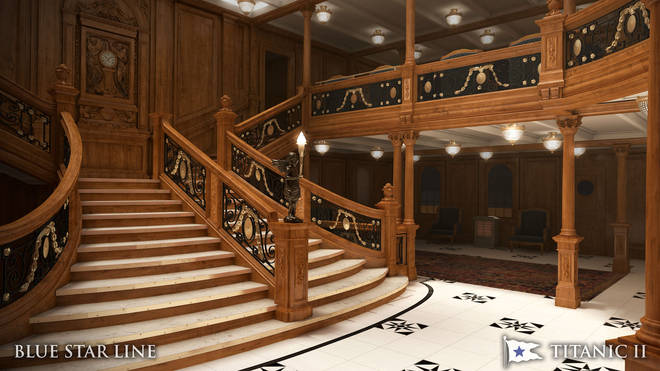 Titanic II is expected to hold around 2,400 passengers and 900 crew members, and will be made up of ten decks, some of which will consist of varying class.
READ MORE: Kate Winslet believes there WAS room for Jack on that door
The image below shows a blueprint of the third class dining area expected to feature in Titanic II.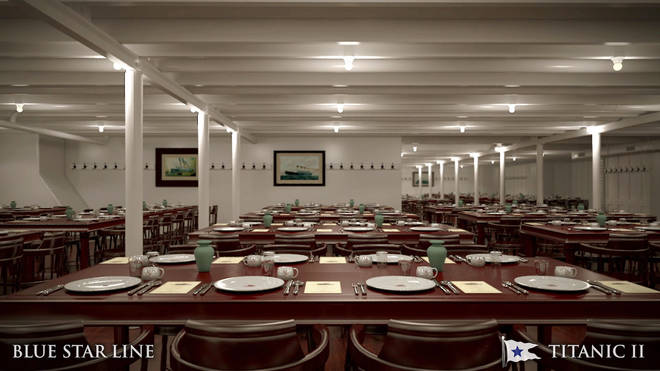 It is reported that the layout will remain much the same as the original ship, with deck space for wanderings, musings and 'spitting like a man'.
With so many modern cruise liners boasting a high level of entertainment on board, Blue Star Line are opting for the likes of an old-school gymnasium, a swimming pool and a Turkish Bath spa - but are yet to confirm anything else.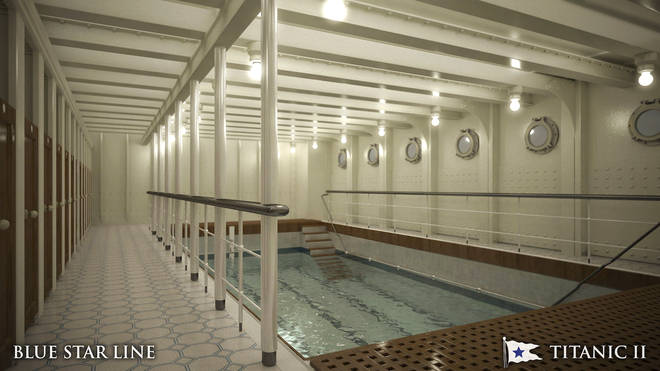 The Titanic II project launched back in 2013, but halted progress due to financial disputes.
However, with the development now back on track, the vessel is expected to set sail from Southampton in 2022 and complete the route to New York that the original Titanic tragically never finished.