Britain set for hottest day of the year with temperatures reaching 22C this weekend
12 May 2023, 15:23
After a week of rain, thunderstorms and lightening, the UK is expected to sizzle in the sunshine this weekend.
Britain is set to enjoy the hottest day of the year so far, with temperature of up to 22C forecast for the weekend.
It seems like summer may (finally) be on the way as sunshine and high temperatures are expected across much of the UK on Saturday and Sunday.
This comes after a week of heavy rain and storms made people think summer was still a long way off.
However, thanks to high pressure sweeping in across parts of the UK, many of us will experience sunshine and high temperatures over the weekend.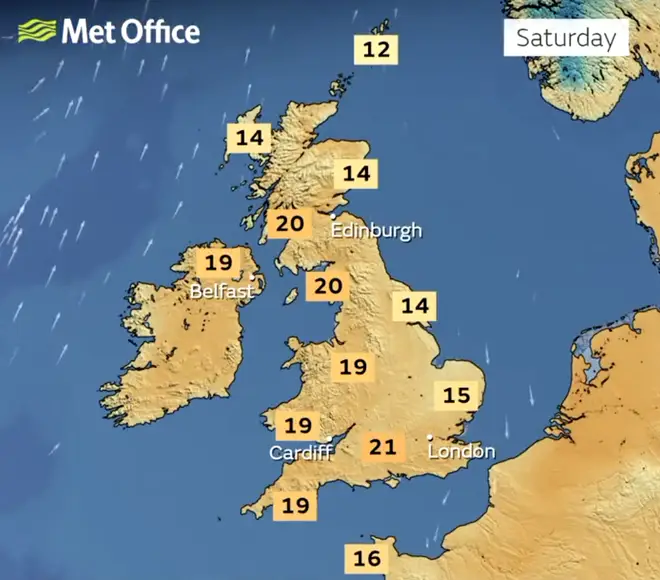 Forecasts expect the South East to have the hottest temperatures, while other areas will also experience warm and dry weather.
There could, however, be some rain in areas of Scotland and Northern Ireland.
The hottest day of 2023 so far was actually only last Monday, with a temperature of 21.6C being recorded at Helen's Bay in County Down.
This, however, is expected to be broken over the weekend.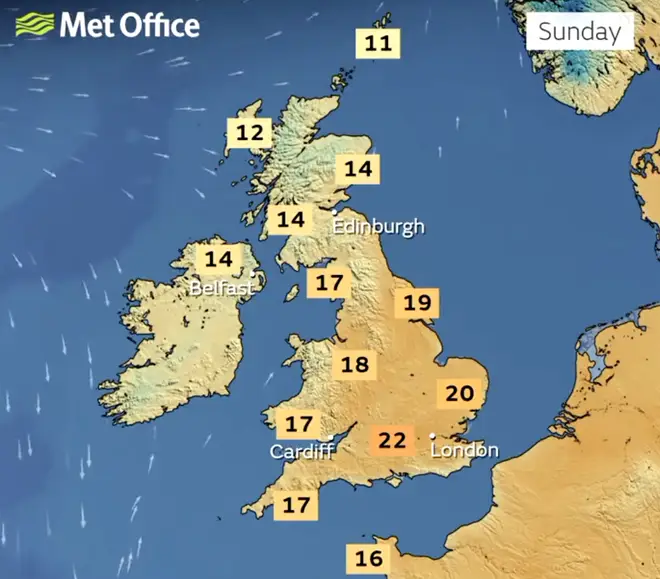 Met Office meteorologist Aidan McGivern said during a recent forecast: "It's been an energetic week of weather with heavy showers and in some places a thunderstorm.
"But it all calms down a little at least for a day or two heading in this weekend as an area of high pressure starts to topple in from the North West and by Saturday morning virtually everyone is fine and settled."
Read more: