Waiter frustrated as table of 21 ask for separate bills
17 April 2023, 15:45 | Updated: 17 April 2023, 15:52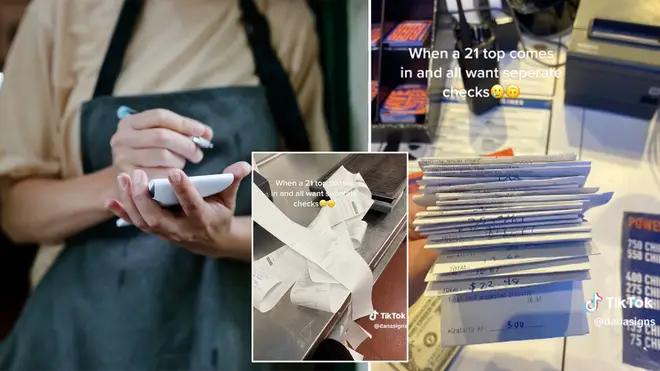 A waiter has shared her frustration after one table she was serving asked for 21 separate bills.
One woman has revealed her frustration after a large group of people asked to split their bill at a restaurant.
The waiter - who works at a restaurant called Dave & Buster in the US - started a debate when she shared her story.
Taking to TikTok, the woman who goes by the name of Dana explained that a large table of 21 sat down for dinner recently.
When it came to splitting the bill, the group asked for this to be separated, with Dana then forced to create 21 separate bills.
In a short 12-second clip, she showed her cash register's screen as she tapped individual items onto each check.
"When a 21 top comes in and they all want separate checks," the text reads.
Dana added the caption: "No hate to these people AT ALL! THEY WERE SO NICE," before later clarifying she 'left after 12'.
It's fair to say the post attracted a lot of attention, with one user writing: "It's not that hard. we have 20 to 40 tops consistently where I work and individual checks most of the time."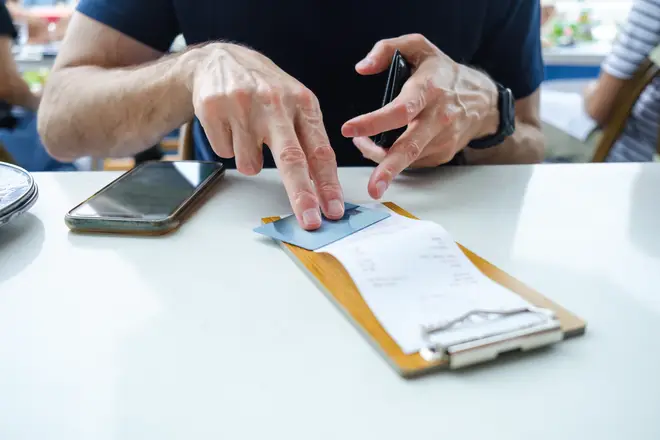 A fellow waiter said: "A few months ago i had a 47 top retirement party that was just drinking that all were separate 🥲 I feel your pain girl."
"I have no problem with this, I have had larger tables get separate checks. I just take multiple machines to the tables for payment," another said.
Meanwhile, a fourth echoed: "What's the complaint that's 21 chances of receiving a tip... you know you got at least $21."
When another user questioned why she didn't ask whether the table were splitting the bill at the beginning, Dana replied: "Guys yes I did ask them at the beginning how many checks they had. I like to put it all on one and then split it so everyone's foods comes out together."