Holidaymakers travelling to Cornwall urged to 'stay away' after a spike in Covid cases
25 August 2021, 10:18 | Updated: 25 August 2021, 10:26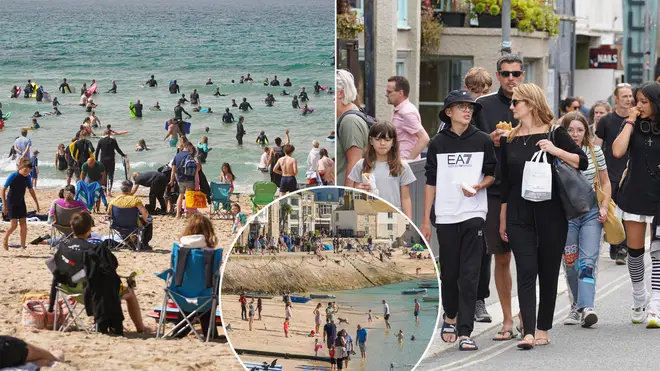 Cornwall has seen spike in new Covid cases after tourists flocked to beaches this summer.
If you're planning on a trip to Cornwall this summer, the head of tourism is now warning about the rising cases of Covid in the area.
The latest figures show Cornwall has 770 cases per 100,000 people, which is double the previous week's figures of 384.
Malcolm Bell, head of Visit Cornwall, is calling on holidaymakers to stay away, unless they have a pre-booked trip to the seaside county.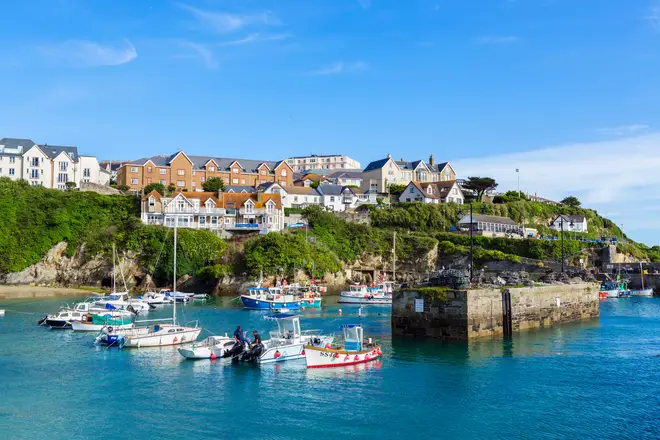 He said: "We are asking people not to come unless they have booked ahead and request they take a lateral flow test before, during and after their stay so that people can be safe and help us to manage the current spike."
Mr Bell added that there have been "too many occurrences of overcrowding in honeypots" over the past few weeks, adding: "There is concern and most local residents will be happier in a week or so, when the peak season is over.
"We are asking visitors to look at visiting other parts of Cornwall. We have over 300 beaches and lovely parts that can cope with visitors."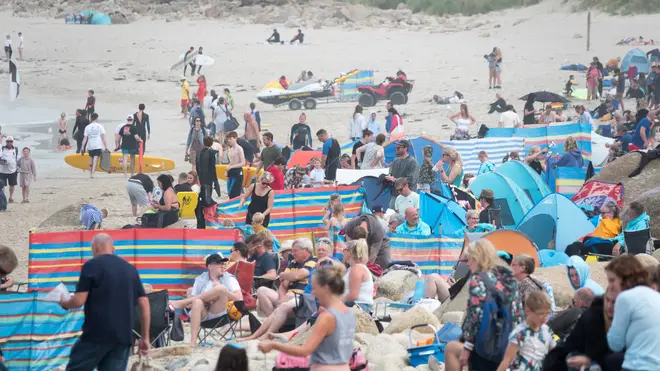 This comes after health officials said they were investigating 4,700 cases of coronavirus on Monday, which are thought to be linked to the Boardmasters festival.
The five-day music festival took place two weeks ago in holiday hotspot Newquay, with around 800 cases confirmed in Cornwall.
A spokesperson for Boardmasters said the event used the NHS Covid Pass app as a condition of entry and urged people to show proof of a negative test.
They said that more than 450 people who tested positive either didn't go, or left the festival early.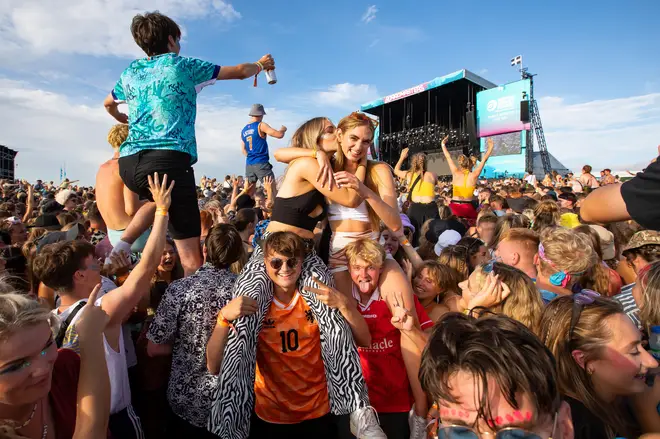 Mayor of Newquay Louis Gardner, said businesses in the area believe the rise in cases is due to a number of different issues.
He said: "We're seeing a spike in Cornwall because we've got the highest number of visitors we've ever had.
"Our accommodation is at 100 per cent capacity, our hospitality venues are full, there's no social distance in place, but I think those factors all added in all together are having an effect.
"It's a perfect storm."