Will hotels open in England after lockdown?
23 November 2020, 16:29 | Updated: 23 November 2020, 16:46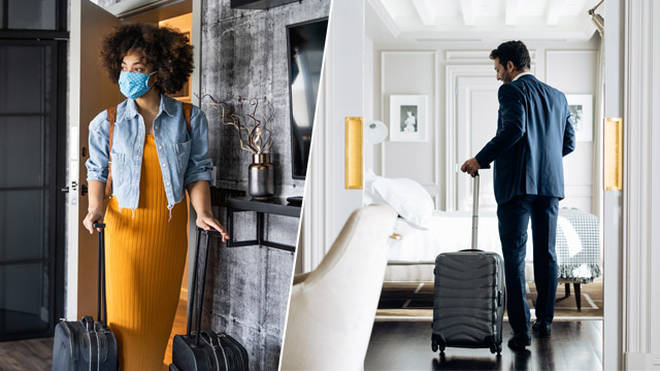 Will hotels and B&Bs reopen after lockdown? Here's what we know...
England was plunged into a second national lockdown last month, with all hospitality forced to close.
It was also confirmed that hotels should only stay open for those who have to travel for work purposes and a limited number of other exemptions.
But with a new tier system set to be introduced on December 2, what does this mean for hotel stays? Here's what we know…
Read More: Boris Johnson confirms shops, gyms and salons will reopen in England under tough new Tier system
Will hotels open after lockdown?
Under the new tier system, hotels in the two lower tiers will be allowed to reopen with social distancing measures in place.
However, those in tier three will be forced to remain closed.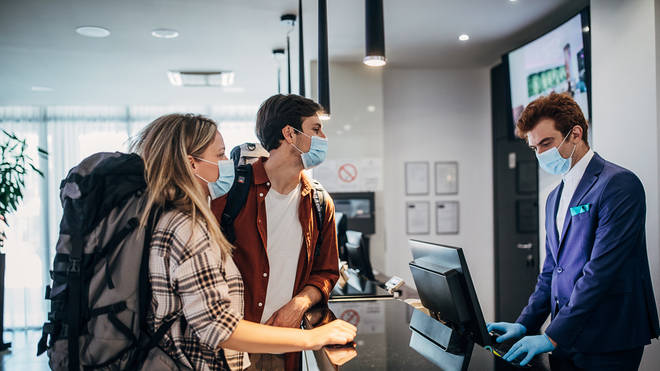 Read More: Boris Johnson set to announce families can meet this Christmas in 'festive bubbles'
Due to the new 11pm curfew, dining rooms and bars will have to close to the public after this time.
Areas in the first tier – medium alert – there is a 11pm curfew for pubs and restaurants and a ban on most gatherings of more than six people.
Under the second tier – high alert – household mixing is banned indoors, while the rule of six continued to apply outdoors.
Areas in tier 3 – very high alert – households can meet outside in groups of six, while all pubs and bars must remain closed for everything apart from takeaway.
Meanwhile, Prime Minister Boris Johnson has said England will exit its four-week lockdown on December 2.
Addressing the House of Commons, he said: "This will be, still, a hard winter.
"Christmas cannot be more than a long road to spring, but we have turned a corner and the escape route is in sight."
"So we're not going to replace national measures with a free for all, the status quo anti-Covid, we're going to go back instead to a regional tiered approach - applying the toughest measures where Covid is most prevalent.
"And while the previous local tiers did cut the 'R' number, they were not quite enough to reduce it below one."
Now Read: What time is Boris Johnson speaking today?