Woman reveals secret iPhone hack that makes texting so much easier
20 November 2018, 12:28 | Updated: 5 December 2019, 17:11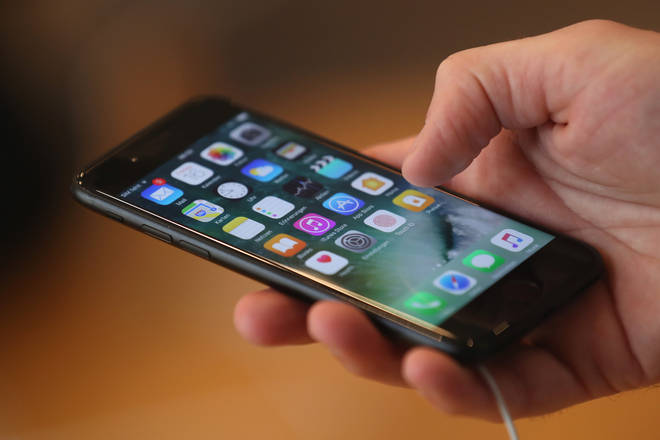 Texting on iPhones can be infuriating - but this hack lets you go back and edit something without having to delete the entire sentence.
A Twitter post revealing a 'secret' iPhone keyboard hack has gone viral - and people can't believe that it's actually so easy to scroll between letters or words.
If you hold down the space bar it will allow you to move the cursor in whichever direction you move your thumb, letting you add or remove letters without having to tap where you want to edit.
Taking to Twitter with a screenshot explaining the hack, Ms Brierre-Davis said: "How come you guys never told me about this iPhone trick? I feel duped.
"If you click and hold the space bar, you can move the cursor instead of trying to drag the cursor itself with your fat thumb lol."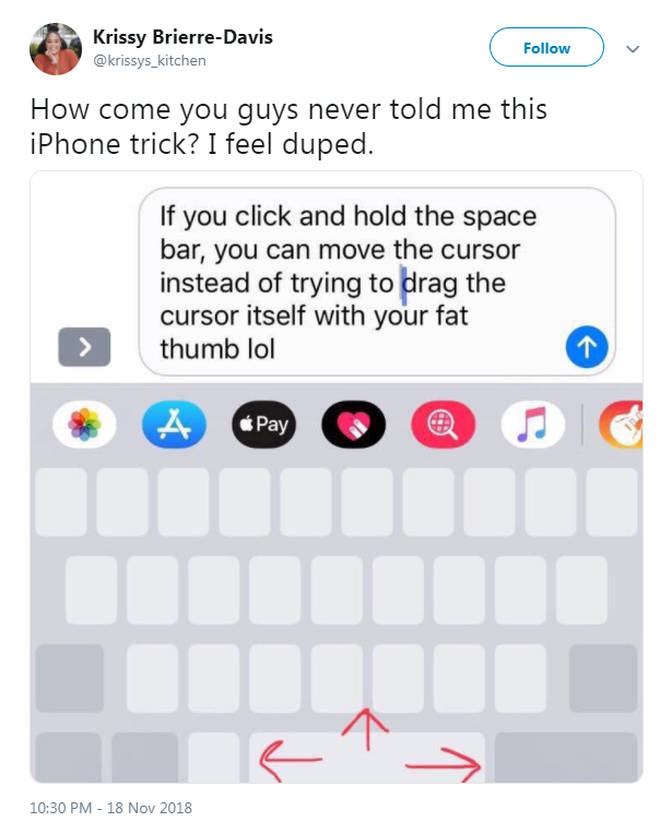 One user replied: "This is LIFE CHANGING INFORMATION."
Another user added: "OMG. This is like gliding your scissors across the wrapping paper."