Kerry Katona was almost banned from taking her daughter on a flight... and it could happen to YOU
12 November 2018, 12:41 | Updated: 21 February 2019, 12:23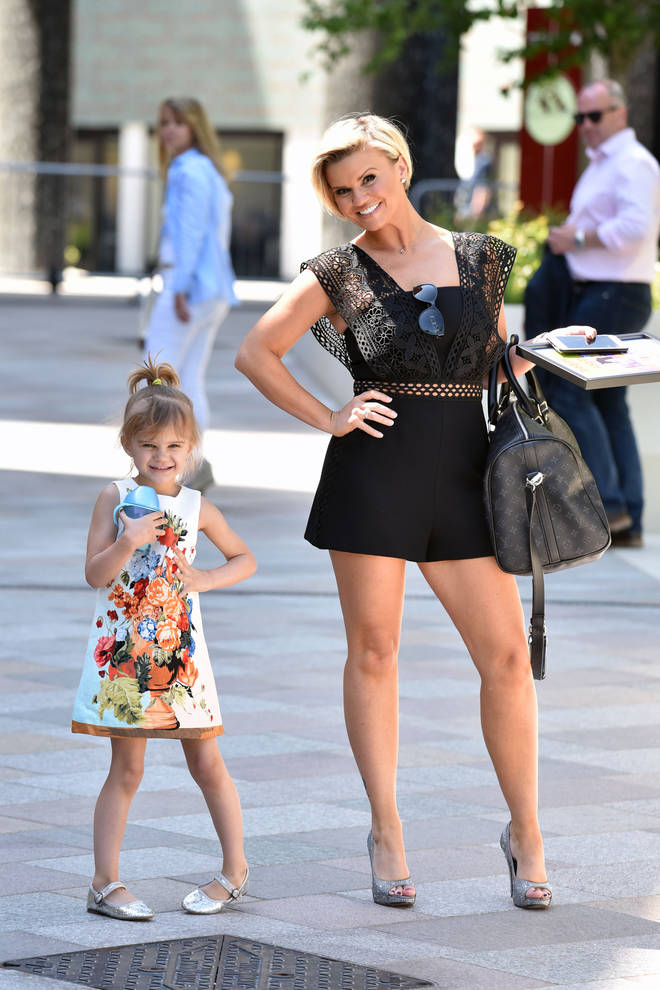 The former Atomic Kitten singer took to Instagram after being made to produce a birth certificate for her youngest daughter.
Kerry Katona was left "in shock" after airport officials demanded evidence that she was the legal guardian of daughter Dylan-Jorge.
Kerry - who shares daughter "DJ" with ex-husband George Kay - has a different surname to her youngest daughter, causing alarm for check-in staff.
She posted on Instagram: "Just been pulled aside for a birth certificate to prove I'm DJ's mummy because we have different surnames!!!!
"They weren't going to let me on!! Never ever been asked for this in 17 years! WTF!"
Read more: Peter Andre's wife claims being tee total is the secret to a happy marriage
She continued to vent on her Instagram stories, writing: "What if she was my friend's daughter or something? Would I not be able to travel with her? None of my children have my name on the passports!"
However, one fan pointed out to Kerry that she should have already been aware of the rules, considering that all of her children have a different surname to her.
The follower told Kerry: "It's not shocking, it happens all the time. It's weird that you wouldn't know this if you and your child have different names."
The rules exist to combat child abduction and international child trafficking. The Home Office advise parents who don't share a surname with their child to carry a copy of an adoption or birth certificate to show your relationship with the child to speed up the process.
If - like Kerry - you're a parent of the child but with a different surname due to divorce, then it's advised that you carry a divorce or marriage certificate while travelling.
In all cases, it's suggested that you contact the airline ahead of travelling to check specific requirements as it could differ between both airlines and destinations.
Read more: Kerry Katona's fury as she is 'banned' from Atomic Kitten reunion
Kerry's airport drama comes just days after she ranted against the government's proposed ban on drinking at airports before 10am.
The singer, 38, appeared on Good Morning Britain to discuss the issue with hosts Richard Madeley and Kate Garraway.
Mum-of-five Kerry said: "Obviously I don't think anyone should be drinking before 10am in the morning anyway - I think you'd have serious issues if you did.
"But I think when you go to the airport that is where your holiday starts, and I think it's down to the ground staff and the bartenders not to serve somebody who is drunk.
"It's already the law not to serve people who are drunk. Just enforce that and don't ruin the fun for everyone else."