Outrage after schoolgirl is banned from wearing this Remembrance Day poppy to school
5 November 2018, 13:57 | Updated: 5 November 2018, 16:26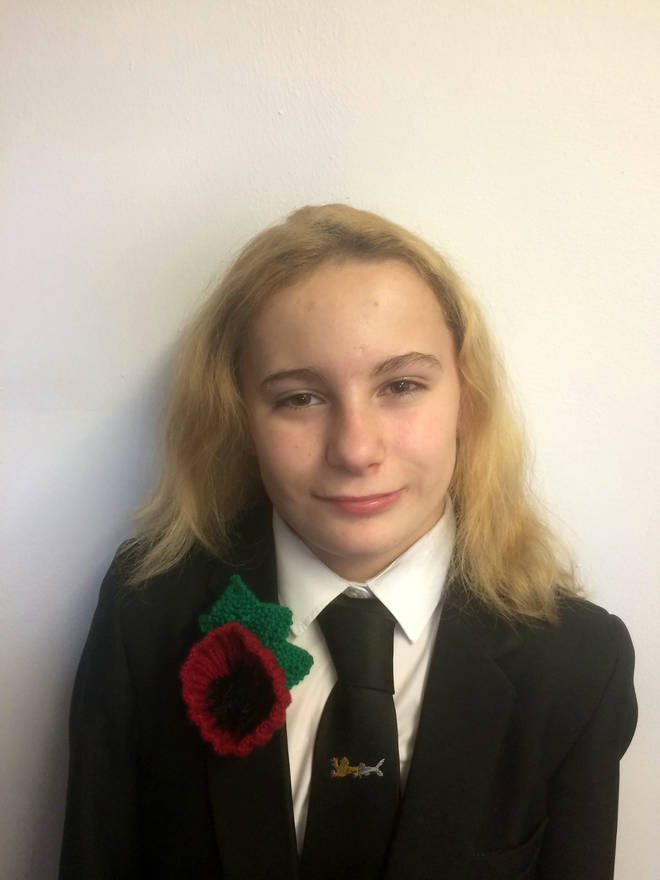 Courtney Dougal, 13, was given the knitted poppy by her father, 69, after he picked it up in a local pub.
A 13-year-old schoolgirl has been banned from wearing her knitted poppy to school - because it's too big.
Raymond Dougal, 69, bought the poppy for daughter Courtney from his local pub, which claims to have raised around £50 for their efforts.
Norfolk high school Great Yarmouth Charter Academy said the symbol was "too large" - measuring at 1cm bigger than a traditional paper poppy.
The school has since issued a statement to defend their controversial decision, explaining how students are encouraged to commemorate the armed forces, but felt Courtney's poppy was "not appropriate."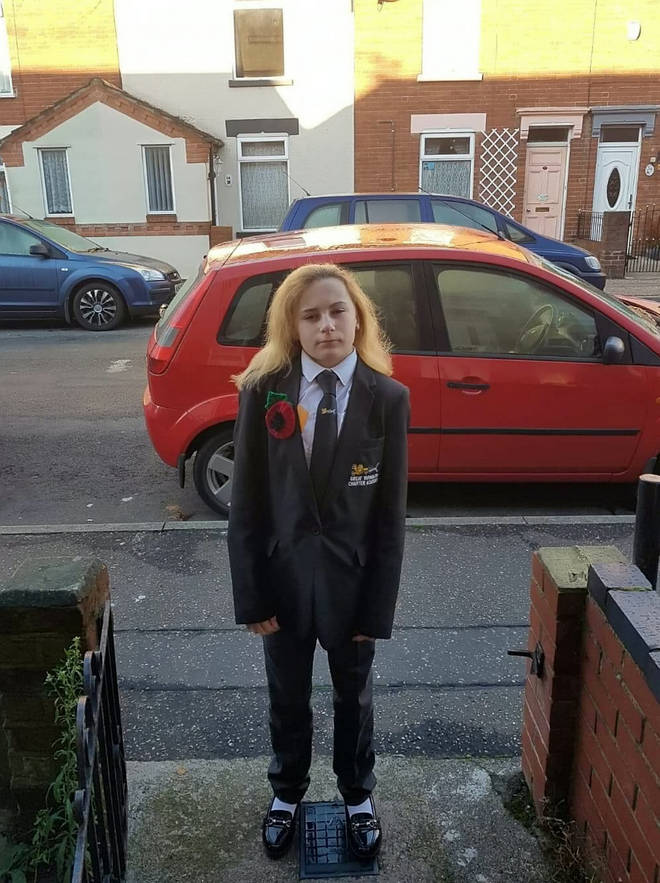 69-year-old Raymond fumed: "I am absolutely disgusted that they have made her take the poppy off. It is a little bit on the larger side but that is what makes it.
"If it was huge and looked ridiculous I would not have sent her in it... As it is, it looks lovely. She is only little so that probably makes it look bigger than it is."
Despite the ban, Raymond urged his young daughter to continue showing her respect to the country's armed forces.
He added: "I said to Courtney to just go in and wear it but she didn't dare."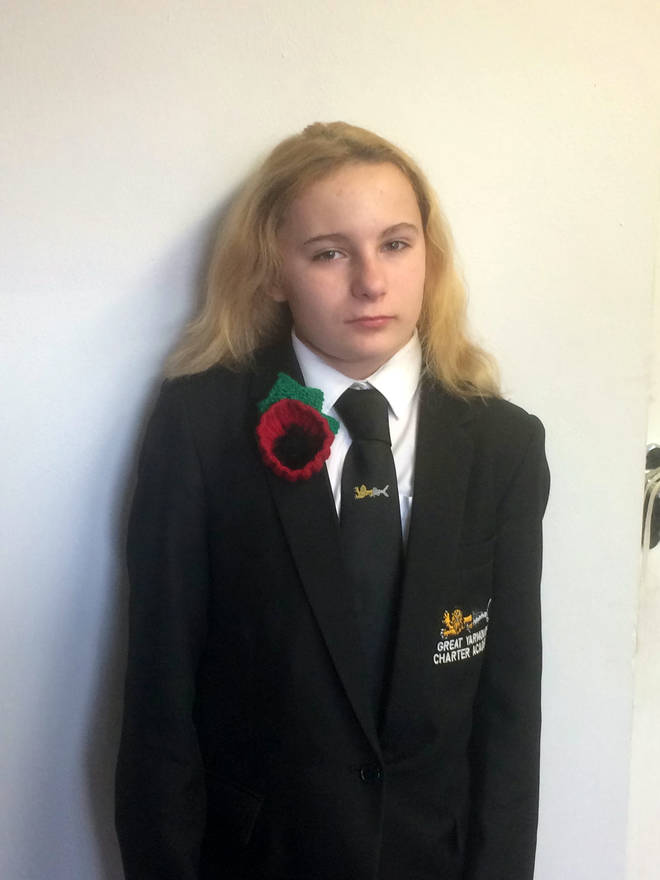 The school's statement read: "Poppies are available in school and we encourage pupils and staff to wear them; unfortunately in this case we felt that the large knitted poppy was not appropriate to wear in school.
"We are keen that pupils recognise and respect the sacrifices made in war, and pupils are being encouraged to learn the poem In Flanders Field. Many will be taking part in the town's Remembrance Day service on November 11.
"We are also refurbishing and relocating plaques commemorating former pupils of the Great Yarmouth Grammar School that served in battle, as a permanent reminder of that important heritage."