Prince Harry and Meghan Markle involved in 'near catastrophic car chase' involving paparazzi
17 May 2023, 15:48 | Updated: 17 May 2023, 15:58
Prince Harry and Meghan Markle were involved in a car chase, it has been revealed.
Prince Harry, Meghan Markle and her mother Doria Ragland were involved in a 'near catastrophic' car chase after being followed by paparazzi.
The incident happened after the couple attended an awards ceremony in New York on Tuesday.
A spokesperson for Harry said: "Last night, The Duke and Duchess of Sussex and Ms Ragland were involved in a near catastrophic car chase at the hands of a ring of highly aggressive paparazzi.
"This relentless pursuit, lasting over two hours, resulted in multiple near collisions involving other drivers on the road, pedestrians and two NYPD officers.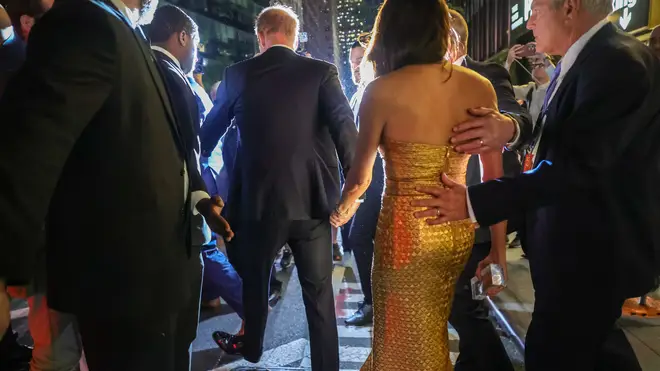 "While being a public figure comes with a level of interest from the public, it should never come at the cost of anyone's safety.
"Dissemination of these images, given the ways in which they were obtained, encourages a highly intrusive practice that is dangerous to all in involved."
It comes as Meghan and Harry attended the 50th anniversary of the Ms Foundation for Women's award ceremony in New York. The couple were pictured leaving the gala in a taxi with Meghan's mother.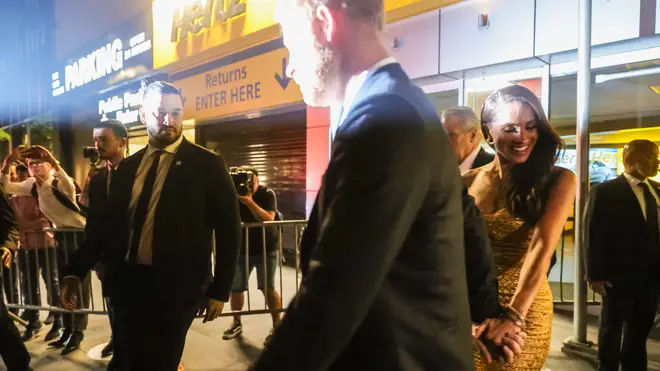 Prince Harry recently returned to the UK to attend the coronation of his father King Charles, while Meghan stayed at home with their two children, Archie, four, and Lilibet, one.
The Duke of Sussex's mother, Princess Diana, was killed in a high-speed chase in 1997 after trying to flee the paparazzi in Paris.
Writing about his mother's death in memoir Spare, Harry admitted that when he was 23 years old, he asked the driver of his car to go through the tunnel where she was killed.
"The World Cup provided me with a driver, and on my first night in the City of Light I asked him if he knew the tunnel where my mother…" he wrote.
"I watched his eyes in the rearview, growing large. The tunnel is called Pont de l'Alma, I told him. Yes, yes. He knew it."