Downton Abbey fans can have Christmas dinner at Highclere Castle
26 November 2018, 15:38 | Updated: 26 November 2018, 15:42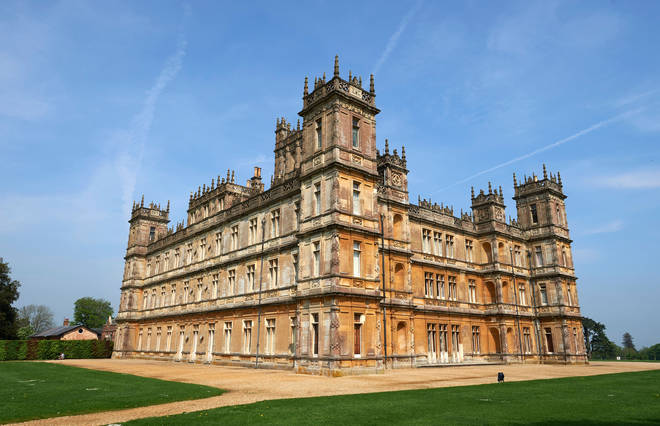 Fans can finally get to spend Christmas Day at the castle made famous by the popular period drama.
Downton Abbey fans can release their inner Countess Dowager by having their Christmas dinner at THE Highclere Castle in Hampshire.
The sprawling 5,000 acre estate, made famous by the Emmy Award-winning TV period drama, is now opening up it's doors for the festive season and allowing guests to have the 'Downton Abbey Christmas Experience.'
Champagne and canapés in the saloon and a tour of the grand reception rooms will be part of the experience offered by Premium Tours.
The evening finishes with a 3-course dinner and wine, followed by a performance of Christmas carols around the tree.
Of course we couldn't help but check out the menu!
Feast your eyes on these hearty dishes sure to warm your cockles this Christmas.
First course:
Lady Carnarvon charred salmon and avocado tian leaf salad and Melba toast
Or
Roasted vegetables terrine with micro cress salad and aioli sauce (vegetarian option)
Second course: Roasted turkey breaks, pigs in blankets, roasted fondant potato, Brussel sprouts with chestnuts and carrot Vichy.
Or
Baked "Goldcross" goat's cheese, pine kernels and red onion puree wrapped in filo pastry with watercress foam, extra virgin olive (Vegetarian Option)
Dessert: Christmas pudding & Brandy cream sauce