UK weather: Exact time hours of snow forecast to fall in Britain
2 February 2023, 07:27
Some areas across the UK are facing a 90% risk of blizzards next week, according to forecasters.
Things are set to get very chilly again, with weather maps revealing a blizzard could be hitting the UK next week.
According to WXCharts maps, snow could hit Northern Ireland and Scotland as early as Thursday next week.
Belfast and Glasgow could then see up to three inches of snowfall in some areas, while the flurries will reach the east coast of Ireland and Wales later the same day.
With the blizzard expected to stretch an estimated 750 miles from the Shetland Islands right down to Southampton, plenty of other cities are likely to be hit as well.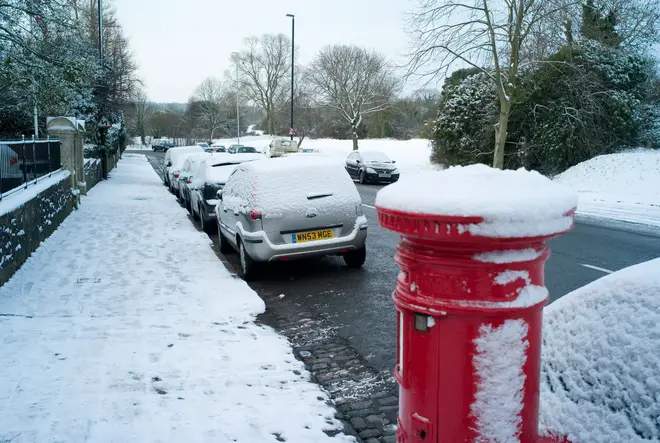 These include Cardiff, Birmingham, Manchester, Liverpool, Newcastle, Edinburgh, and Aberdeen.
Into Friday morning (10th February), the snow could continue to move south-eastward, even reaching as far as London.
Meanwhile, forecasters at Netweather have predicted the white stuff is set to hit on 10th February, with many cities at risk of snow disruption.
They have calculated the risk of flurries across the UK, including Belfast 35%; Glasgow 18%; Birmingham 90%; Southampton 40%; London 67%; Leeds 90%; Manchester 80%; Newcastle 80%.
While the Met Office haven't yet predicted snow this month, forecasters have said there is a chance of some showers.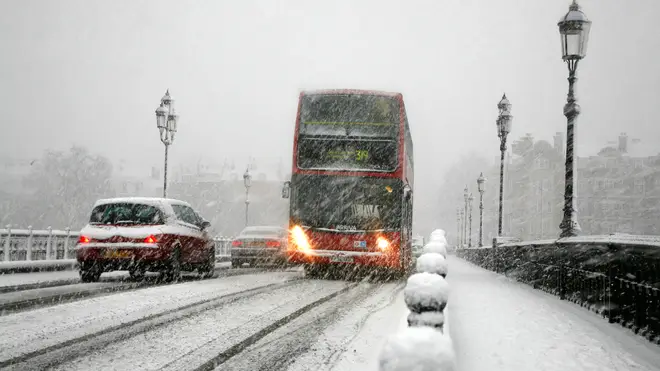 Their long-term forecast states: "For many, there should be plenty of mostly dry if rather cold weather, likely lasting a few days, with overnight frost and perhaps some fog patches in the south and a small chance of very cold conditions and snow showers moving in from the east.
"However, most likely is a resumption of wetter, windier and milder weather from the west after a few days of cold conditions."
Regardless of whether snow will reach your area, it's worth getting out your warmest coat because temperatures are set to drop by 15C in some places.
According to WXCharts maps, Scotland, Northern Ireland, and northern regions of England and Wales will see the mercury as low as -10C, while those in the southeast can expect temperatures between -1C and -5C.
Read more: