Storm Ciarán UK tracker map: Where and when will the storm hit?
1 November 2023, 13:18 | Updated: 1 November 2023, 13:20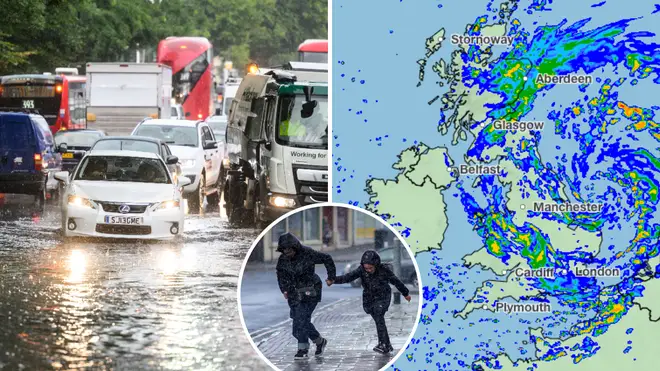 A weather tracker reveals when Storm Ciarán will hit each area of the UK.
Storm Ciarán is set to bring heavy rain and strong wind over the next two days, with the South of England's coastal areas expected to see the worst weather conditions.
At the moment, there are yellow and amber weather warnings in place over Wednesday and Thursday, with gusts of up to 85mph in the most exposed locations.
According to the Met Office, further updates and additions are expected throughout the week as Storm Ciarán moves closer to the UK.
Chief Meteorologist Dan Suri said in a weather forecast on Tuesday, 31st October: "Tomorrow, ahead of Storm Ciarán, a squally cold front will move eastwards across southern and southeast England bringing bursts of heavy rain and coastal gusts of 60-70mph, mainly from Dorset eastwards.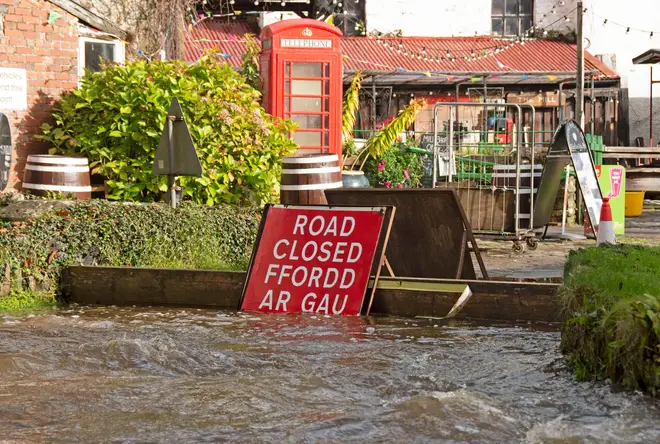 "Wind and rain warnings associated with Storm Ciarán are in force from Wednesday night onwards into Friday, with further updates possible on Wednesday.
"These include amber warning for winds for southwestern parts of England and Wales Thursday early hours and morning and the far south and southeast of England Thursday daytime and early evening."
He added that as well as strong winds, the "deep low pressure system" will bring heavy rain to many parts of the UK.
Storm Ciarán UK tracker map
This is the journey Storm Ciarán is expected to make from Wednesday to Friday this week.
Wednesday, 1st November, 3:00PM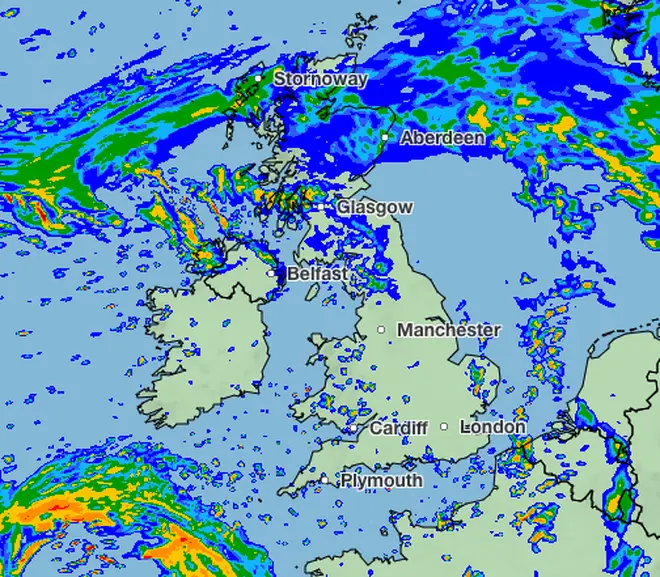 Wednesday, 1st November, 8:00PM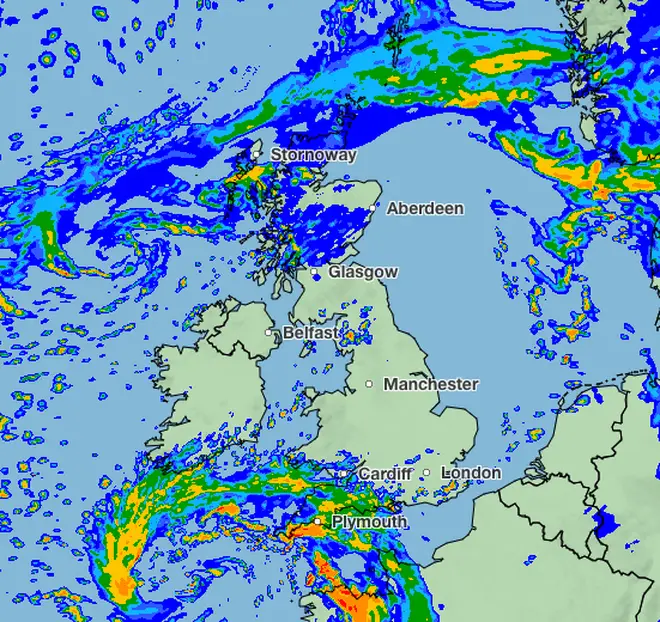 Thursday, 2nd November, 2:00AM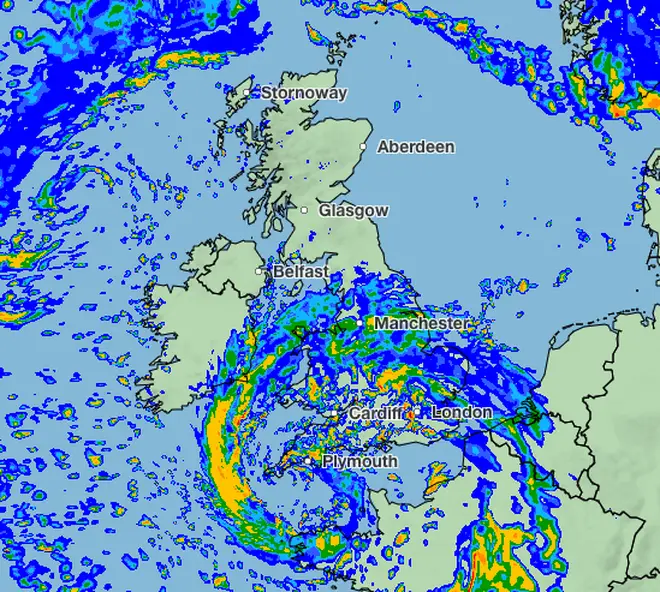 Thursday, 2nd November, 6:00AM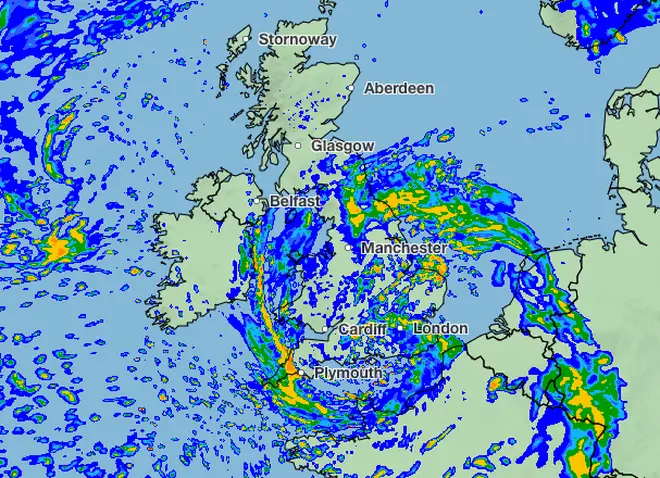 Thursday, 2nd November, 11:00AM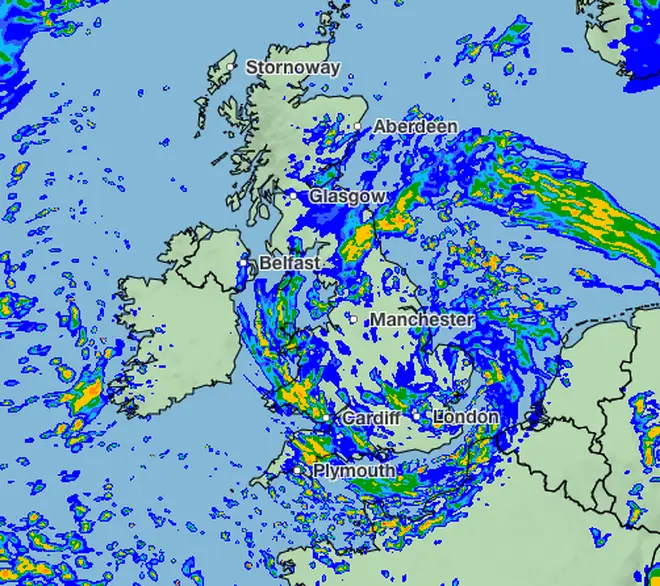 Thursday, 2nd November, 4:00PM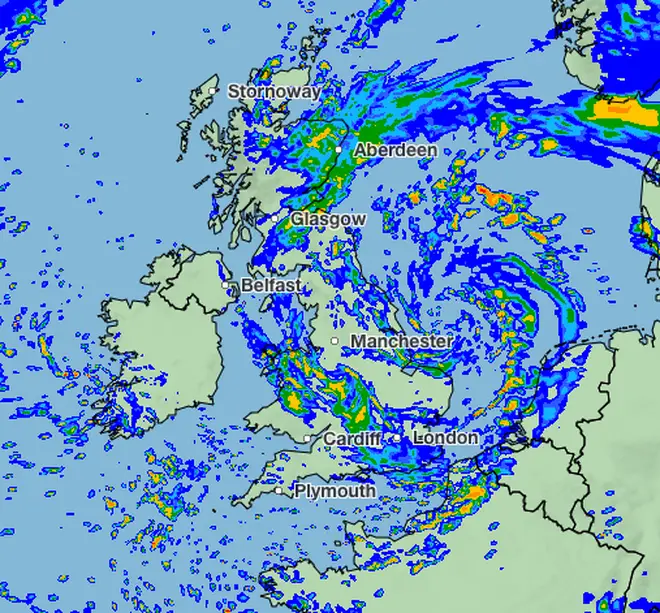 Thursday, 2nd November, 10:00PM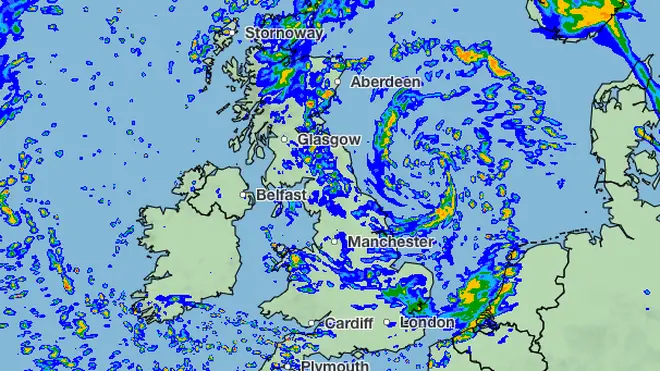 Storm Ciarán weather warnings
Wednesday, 1st November - Yellow Weather Warning
There is a yellow weather warning in place from 6:00pm until 11:59pm across parts of Southwest, Central and Eastern Scotland as well as parts of England and Wales
This could bring delays to trains and bus services, flooding, building damage and a risk to life
Thursday, 2nd November - Amber & Yellow Weather Warning
Amber weather warning for very strong winds in place across the Southwest of England from 3:00am until 11:00am and in the South and Southeast from 6:00am until 5:00pm.
Yellow weather warning for parts of England and Wales from 6:00pm and 11:59pm.
Yellow weather warning for Northeast England from 6:00am until 6:00am on Friday, 3rd November