Will there be snow this weekend? Some warn of a 'white Halloween'
23 October 2018, 12:42 | Updated: 23 October 2018, 12:48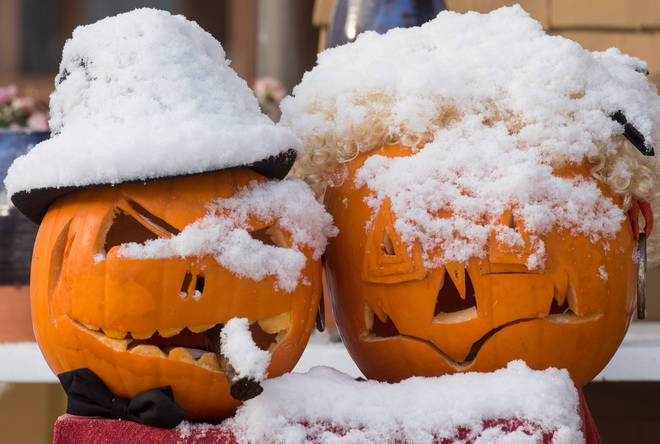 Will it snow this weekend? Some are reporting that a dusting could be on the way this weekend but here is what the Met Office are predicting.
The weather this weekend ahead of Halloween may bring snow to some parts of the UK for a rare 'white halloween'.
Brits have been treated to a rather warmer October than usual but now is the time to get the winter coats out as chilly weather is forecast for the coming weekend.
Read more: Best Halloween costumes for kids on the high street
Cold air from the arctic is anticipated to sweep the UK this weekend bringing plunging temperatures with it, but because of the warm weather this month it's not cold enough for snow yet.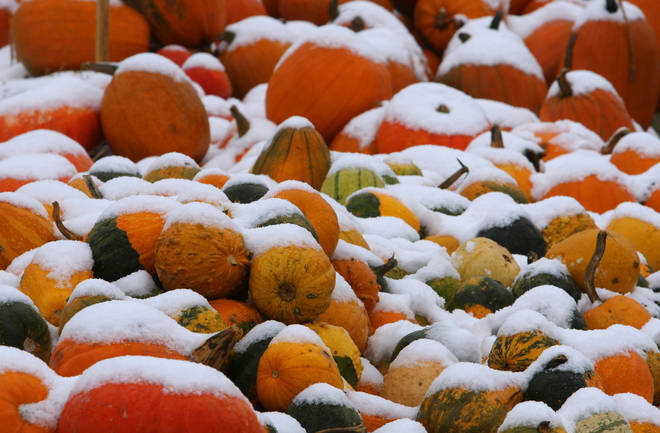 According to the the Met Office snow is "not uncommon at this time of year but as we have had a warm autumn" this year it is very unlikely.
Some parts of the UK will get a light dusting of snow however "it's mostly across hills and mountains in Scotland" and the most southerly region that will get any is "the tops of the Pennines, Snowdon and North Wales".
So if you live at the top of a large hill in Scotland, you may be treated to a dusting of snow this Halloween but other than that you can keep your snow boots in the loft for now.