Major Blaze At Lancashire Warehouse
4 February 2019, 09:17 | Updated: 4 February 2019, 09:20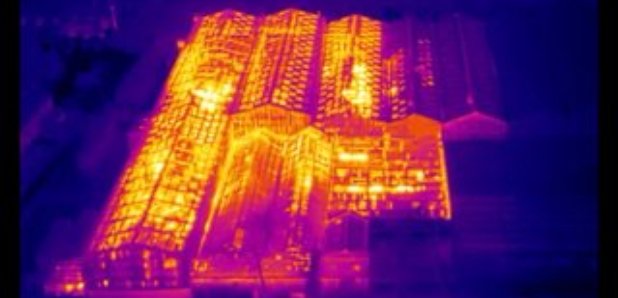 Images from the LFRS Drone capture the scale of the fire in Adlington overnight.
20 people were moved from their homes as a pre-caution as fire crews dealt with a huge fire at a furniture storage warehouse. They were moved to a nearby pub.
Firefighters were called to reports of a fire just off Market Street in Adlington just before midnight at it's height 12 engines were tacking the fire with crews from both Lancashire and Greater Manchester.,
The fire is now under control and the operation is being scaled back with some crews being able to leave the site. firefighters are expecting to remain at the scene for most of the day.
Smoke from the fire's reduced significantly, but those living nearby are advised to keep their windows and doors closed as a precaution. traffic's being directed around the areas of Market Street and Park Road but train lines aren't affected.