Experts visit 'blue water' school amid health fears
20 June 2019, 06:56 | Updated: 20 June 2019, 12:31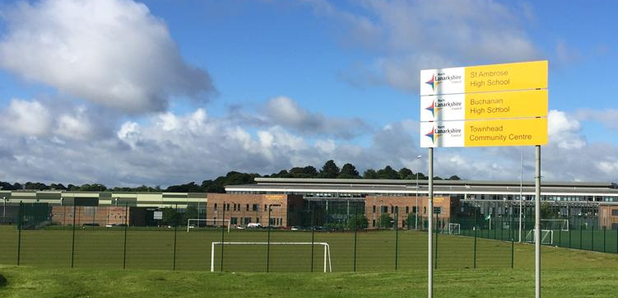 Experts leading an independent review into a school campus where four members of staff were diagnosed with cancer have visited the site.
Significant health concerns have been raised after blue water came from taps in Buchanan and St Ambrose High Schools in Coatbridge, North Lanarkshire - whose joint campus is built on a former landfill site.
The council has insisted the schools and the site are safe.
The Scottish Government last week set up an independent review to help address the fears of parents and teachers.
Paul Cackette and Dr Margaret Hannah, who are leading the review, met the headteachers of both schools, as well as public health experts and other representatives from North Lanarkshire Council on Wednesday.
They are making arrangements to meet parents next week.
The review is tasked with looking at specific health and safety concerns raised at the shared site, as well as the history, construction and maintenance of the campus.
It will examine health concerns, including possible exposure to unspecified chemicals in the water resulting from previous land use at the new school site, to see if these are linked to developing cancer.
The probe is set to be completed "as soon as practicable" and ahead of the next school year.