Mel B's biggest solo hits: I Want You Back, Feels So Good and Today
7 November 2018, 15:51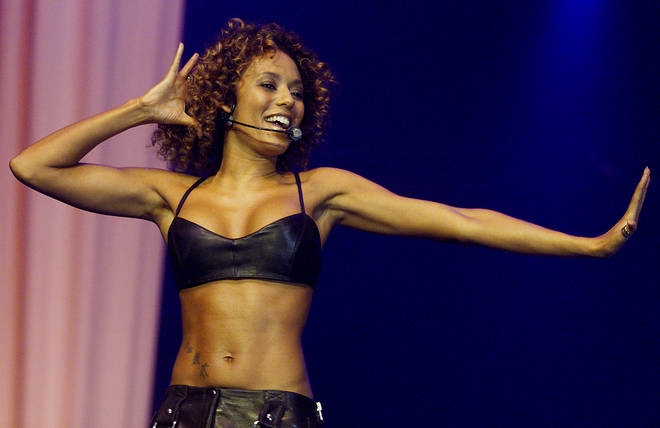 Melanie Brown - aka Scary Spice - became the first Spice Girl to release solo music, going straight to the top of the charts with her debut single.
Mel B has reunited with the Spice Girls for a long-awaited stadium tour which will kick off in the UK next June.
Fans are hoping that the group will revisit some of their solo work on the tour, so here we take a look back at Mel B's biggest solo tracks...
I Want You Back (feat. Missy Elliot) - 1998
As the first Spice Girl to release solo music, Mel teamed up with Hip Hop icon Missy Elliot to send I Want You Back straight to the top of the charts.
The futuristic music video features her then husband Jimmy Gulzar, a dancer who seduced Mel while performing as a backing dancer on the Spice Girls tour.
Tell Me - 2000
Released two years after her first single, Tell Me served as the lead-in single for Mel's debut album, Hot.
Produced by the same team behind some of Whitney Houston, Michael Jackson and Destiny Child's biggest hits, Scary Spice embraced her inner Janet Jackson with the funky R&B tune.
The song was thought to be Mel's frank reaction to ex-husband Jimmy Gulzar - who she shares daughter Phoenix Chi with.
Busting out an impressive dance routine in the high energy music video, Mel managed to score another Top 5 hit with the track.
Feels So Good - 2001
Mel's breeziest track is a lush pop singalong that saw the singer team up with Janet Jackson's longtime collaborators, Jimmy Jam and Terry Lewis.
The song delivered Mel another Top 5 smash and helped boost sales of album Hot across the 100,000 mark.
For Once In My Life - 2013
After focusing on her TV career for the biggest part of a decade, Mel returned to the musical foreground in 2013 with the release of dance banger For Once In My Life.
Filmed on the backlot set at Universal Studios Hollywood - also used for Desperate Housewives - the music video saw Mel strip down to lingerie in the middle of a street, before snogging herself.
The song peaked at No. 2 on the Billboard Hot Dance Club songs chart, and made it to 30 on the UK Independent Chart.