Coronation Street's Sarah Platt shock affair revealed ahead of 'explosive' twist
11 April 2023, 13:11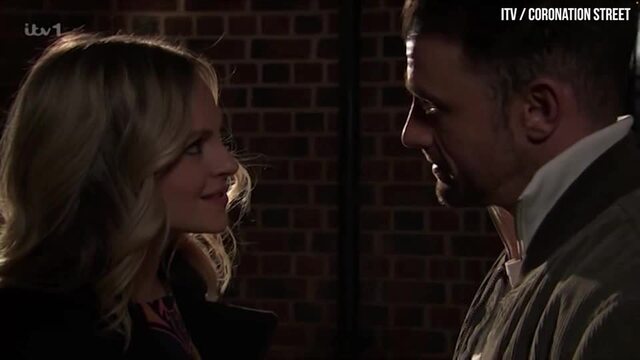 Sarah and Damon meet in clandestine alleyway after sleeping together on Coronation Street
The Underworld boss's betrayal could have huge repercussions as Corrie boss hints as 'explosive' scenes ahead.
Coronation Street's Sarah Platt found herself in a tricky situation on Monday night after she cheated on her fiancé with drug dealer Damon Hay.
The mother-of-two, played by Tina O'Brien, was unfaithful to partner Adam Barlow when she slept with the soap's bad boy during a steamy encounter in a hotel room.
She instantly regretted her decision to get into bed with the criminal, whose solicitor is Adam, and began working on a plot to hide the scandal.
But now fans suspect the betrayal won't stay secret for long as they are anticipating a dramatic plot twist, which could involve a shock pregnancy.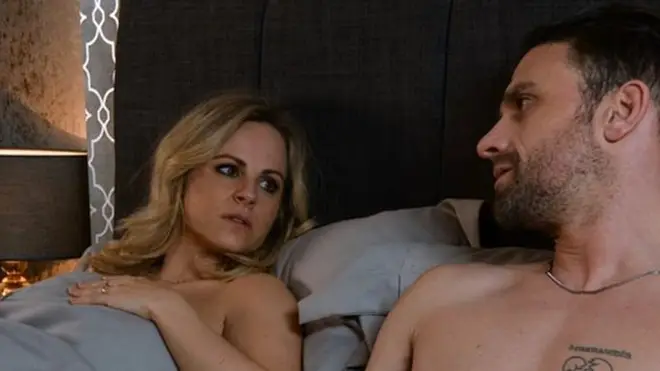 Emotions were running high for the covert couple following their intimate encounter after Damon confessed to Sarah that she was the woman of his dreams.
She batted away his compliments explaining that she didn't feel the same, but the duo's relationship is set to get even more complicated over the summer.
Speaking to The Mirror before Christmas, Coronation Street boss Iain MacLeod revealed what they had in store for Ciaran Griffiths's character.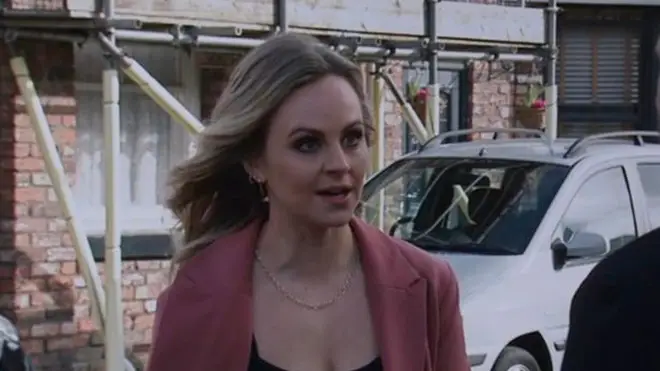 He explained: "He's a dangerous character. At first he might be seen as a more sophisticated operator than Harvey.
"What we discover in the not too distant future is that this polished veneer is masking something every bit as dangerous and as brutal as Harvey is.
"He upends a lot of people's lives and brings criminality to the door of a family that could probably do with moving on from their past, but suddenly, wham, they are right back in the mess again.
"There's loads of stuff to play with as he reconnects with other family members and their lives as well.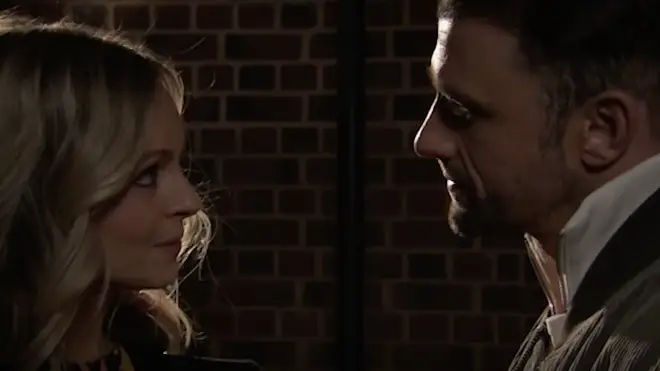 The soap boss continued: "As the year goes on, he's got this magnetic attraction for a notable high-profile female character on the show, who is going to have her head turned in a way that has very far-reaching consequences.
"I'm currently working on storylines for June and there's a build-up and then a colossal explosion in that story involving Damon and this love story that will be on air in June."
Read more: