Why did Coronation Street dog Cerberus leave the soap and who owns him?
23 March 2023, 10:57 | Updated: 23 March 2023, 11:44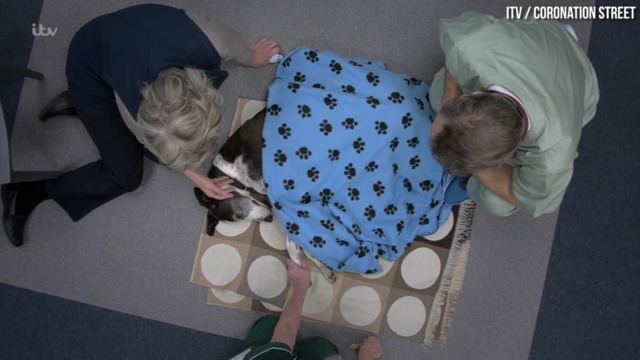 Sad moment Cerberus is put to sleep on Coronation Street
What does Coronation Street dog Cerberus' name mean and what happened to him? Here's what we know...
Coronation Street fans were left in tears this week when Evelyn Plummer was forced to have her dog Cerberus put to sleep after he fell seriously ill.
The heartbreaking scenes saw the greyhound rushed to the vet after he completely went off his food.
With Cerberus not getting any better, a concerned vet told Tyrone Dobbs he could have got food poisoning.
Roy Cropper then revealed he'd dropped an Eccles cake in the café and feared Cerberus may have eaten it.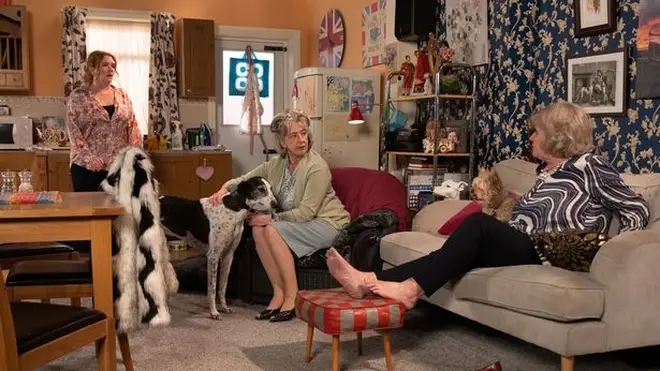 The vet then broke the devastating news that Cerberus was suffering from kidney failure and was unlikely to improve due his age.
Evelyn agreed that the kindest thing would be to put him to sleep, telling her friends: "I don't want to see him suffer."
She broke down in tears as she wrapped her dog in a blanket and said goodbye to him for the last time.
Her last words to him were: "Thank you for being the best boy, the prince of Weatherfield," as the vet administered the injection.
Why is Cerberus the dog leaving Coronation Street?
We don't know why Coronation Street bosses decided to kill off the dog on-screen, but fans at home are not happy about it.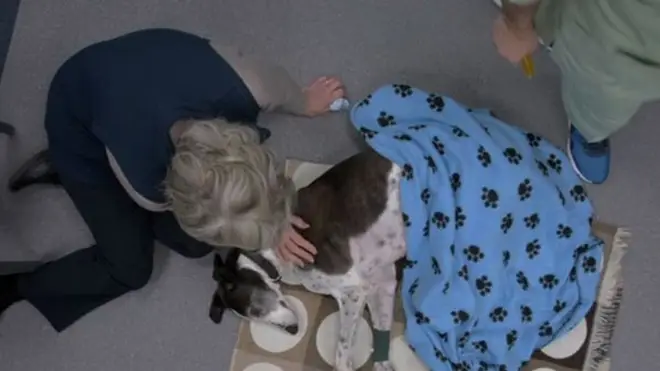 One person wrote: "Devastating corrie omg #Corrie #coronationstreet," while another said: "Corrie way too much showing the poor dog getting an injection."
"There was no need for the dog to die," said something else, while a fourth added: "RIP Cerberus. I always cry more when animals die than people on tv. Amazing acting from #MaureenLipman and @alanhalsall We were all there with you! #coronationstreet #corrie #ITV."
Who owns Cerberus the dog in Coronation Street?
It's not clear who owns Cerberus, but his real name is Boss and he is a nine-year-old Greyhound.
Maureen Lipman, the actress who plays Evelyn, explained how Boss seemed "a bit subdued" before filming his final scenes.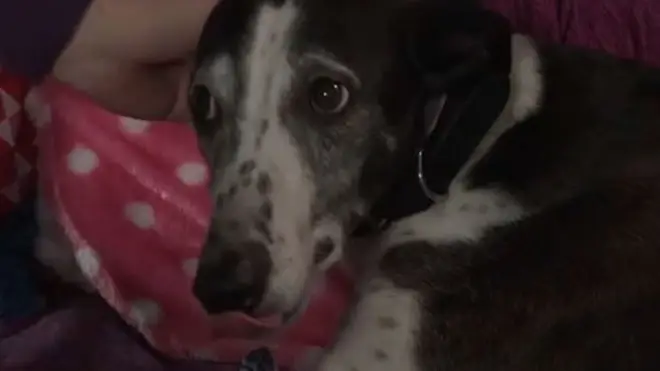 "It was as if he had an inkling that he was being written out!," she told the Metro, continuing: "He was a bit subdued for a couple of days. He was valiant and that made it even sadder."
Maureen went on to say she 'had blocked out filming', adding: "He was so brave to the last, he just lay there, we were all on the floor with this beautiful soul. Obviously the dog is actually fine but I really miss him."
What does the name Cerberus mean?
Despite the Coronation Street dog having a calm temperament, in Greek myth Cerberus was the name of the three-headed dog that guarded the entrance to Hades.
Cerberus' name also derives from the Greek word creoboros meaning "flesh-devouring" and the three heads are supposed to represent the three origins of human strife: "nature, cause, and accident".