Jermaine Pennant refuses lie detector test on Jeremy Kyle after Chloe Ayling scandal
19 October 2018, 11:10 | Updated: 19 October 2018, 11:23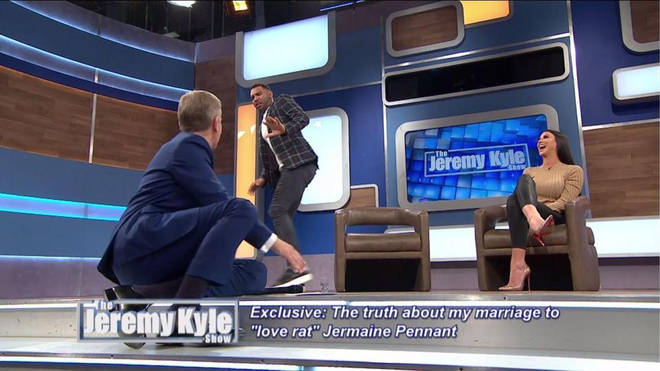 The former footballer walked off stage after being asked to answer questions about his relationship with Chloe Ayling on Celebrity Big Brother.
Celebrity Big Brother's Jermaine Pennant has refused to take a lie detector test to answer questions about his relationship with kidnap model Chloe Ayling on Jeremy Kyle.
The footballer appeared on the ITV show with his wife Alice in a bid to solve their relationship issues, following his controversial relationship with Chloe, who had no knowledge of his marriage whilst inside the house.
Viewers were left shocked when Jermaine jokingly walked off stage when Jeremy offered him the chance to prove he had nothing to hide in regards to cheating claims.
The ex-Liverpool winger, 35, said: "I'm alright. I'm good. But I'm not coming on the show to do one. Behind closed doors."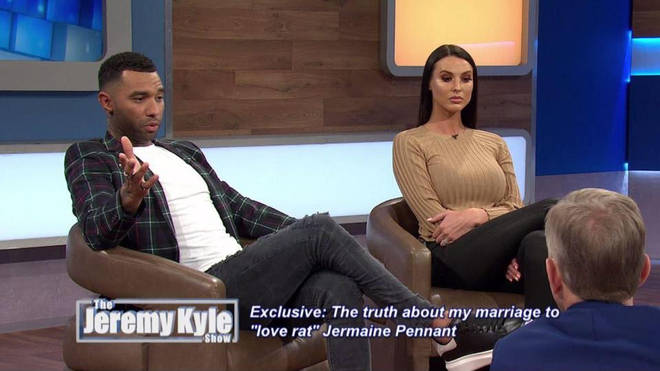 Despite Jermaine's refusal to revisit the scandal, the couple insisted their marriage is back on track as they attempt to expand their family.
He revealed : "Go for a baby. I tried last night."
The news comes after Chloe furiously slammed the love rat footballer, branding his actions as "immature" before admitting they had been intimate while sharing a bed together in the house.
Jermaine later apologised to his wife, and she insists the footballer never cheated on her and the scandal had been blown out of proportion.
Defending her husband's actions, Alice told Jeremy Kyle: "He acted a bit childish for sure. But like I say nothing physical went on, it got blown out of proportion. I was never going to leave him. He's never cheated on me.
"Jermaine can act immature. It's a game — he played the game, she played the game.
"Jermaine also has emotions and thought processes I don't also understand all the time. We have had conversations and we have cleared things up on both sides I would say.
"But there was never at any point where I thought I can't trust what he's about to do or what he may have done or what he may do."