Dani Dyer offered support as her romance with Jack Fincham 'hits rough patch'
6 November 2018, 12:31 | Updated: 7 November 2018, 11:28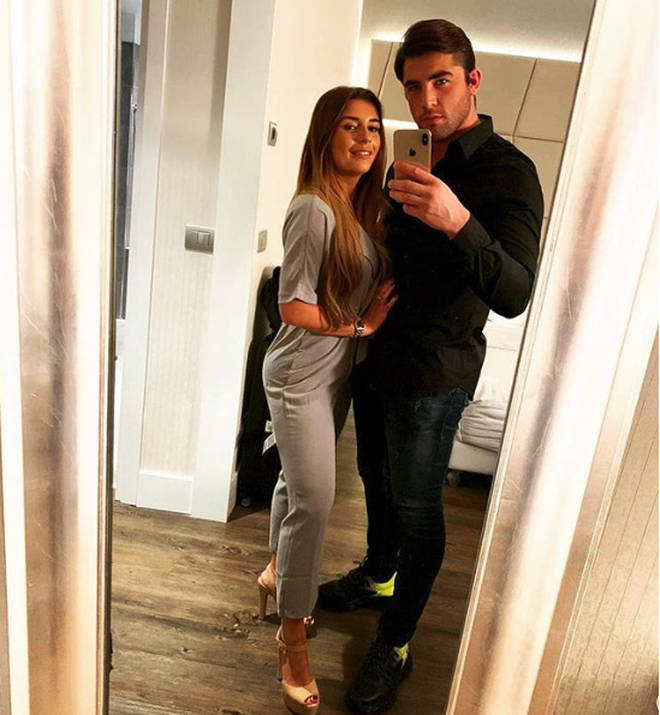 The Love Island star's best mate and co-star Georgia Steele has spoken about Dani and Jack's romance.
Love Island's Dani Dyer will have the support of her pal Georgia Steele if she breaks up from Jack Fincham, following reports last week their romance is on the rocks.
The nation watched as the two Essex natives fell in love over the course of 8 weeks before going on to be crowned winners of the ITV dating show, but it seems they could be the latest couple on the verge of a breakup.
Now Dani's co-star Georgia Steele has offered her support should her best mate suffer a break up, as they formed a close bond during their time in the villa.
Speaking to the The Sun, she said: "I'm going to support whatever decision she makes. Dani needs me and I need her.
"We work really well together. I bring the energy and she calms me. It is not my place to say what's going on."
Read more: Love Island's Jack Fincham reveals why Dani Dyer was crying alone in a car
The comments come after the newpaper revealed Dani and Jack have been having huge bust ups behind the scenes but are putting on a united front for the sake of their upcoming reality spin-off.
Sources close to the pair revealed: "They've been at each other's necks for a few weeks now.
"But the more projects Dani takes on the less time she spends with Jack, so tensions between them are mounting.
"A lot is riding on them staying together as they continue to film their reality series – but Dani may not have the patience to stay in the relationship for much longer."
Representatives shut down reports surrounding the pair claiming they are "really happy" since moving in together over the summer.
A spokeswoman for the couple said: "Jack and Dani try not to pay too much attention to all the gossip."They're just really happy at the moment and are enjoying spending so much time together filming their new show."