The Masked Singer's Denise van Outen reveals bizarre way co-stars are disguised and transported to studios
12 February 2020, 16:19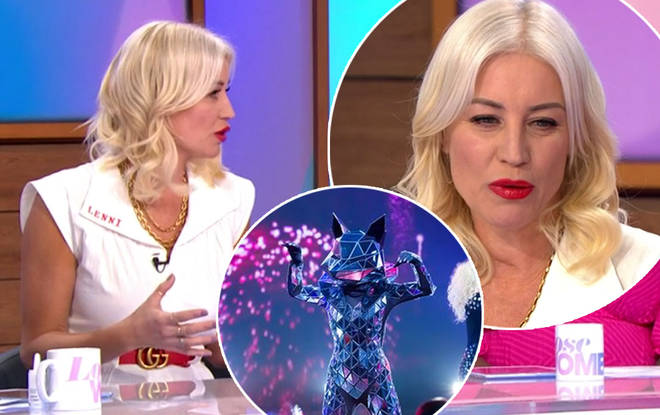 Denise was The Fox on The Masked Singer and her identity was revealed last week.
Denise Van Outen spoke on Loose Women earlier this week about her time on the ITV show, The Masked Singer, and revealed some very juicy secrets.
The 45-year-old spoke about how the show definitely with gaining back confidence performing, as she used to be a West End star before taking a step back to raise daughter Betsy, 10.
READ MORE: The Masked Singer's The Fox's identity revealed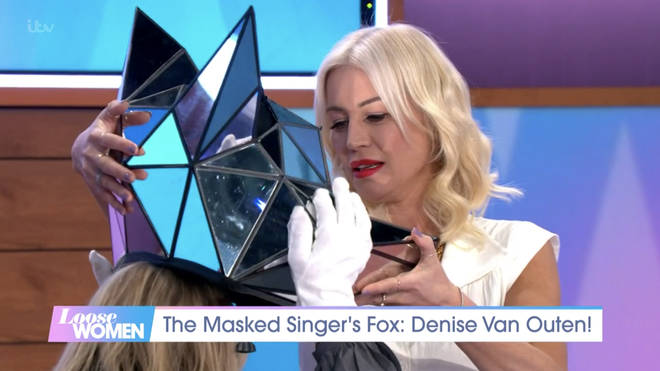 However, what was interesting was that Denise revealed the way all of The Masked Singer contestants were taken to and from the studios without any of them discovering each other's identities.
She's also said that even though she's been eliminated, no one knows any of the remaining acts' identities and she is still "playing the game" trying to figure out who everyone is.
Denise said: "I'm still playing the game, so we dont have a clue who anyone else is!
"You're all kept seperate, you get separate taxis there and back."
Speaking about how exactly they're transported, she revealed that everyone needs to "have a mask on, you're not allowed to speak to the drivers and then you go to the studio and have seperate huts.
She continued to describe the experience, saying she only dealt with "just one producer who comes and speaks to you, so we have no idea at all [who anyone is]."
The actress and singer said that she'd told absolutely no one about her role as The Fox: "Not one person in my family knew. I thought it'd be fun to watch it with them so I thought it'd be funny to see if they sussed me out.
"My mum didn't know, not one person did."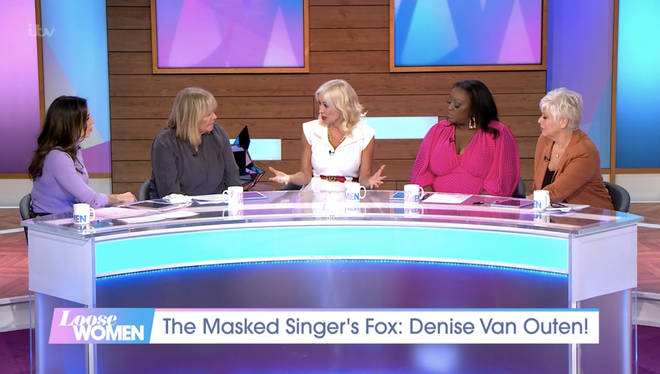 Joking again about the peculiar outfit she had to wear to be driven in the taxi to the studios and how she hid it, Denise revealed: "When I had to put my disguise on, which was a black mask, black hoody, black leggings, I then had to take it off and put it in a bag stuffed to the back of my wardrobe.
"I was scared if my husband saw it, he'd think I'd been to a fetish club!"