Stacey Dooley boyfriend Sam Tucknott: Inside Strictly Come Dancing star's romance
7 December 2018, 12:30 | Updated: 7 December 2018, 14:34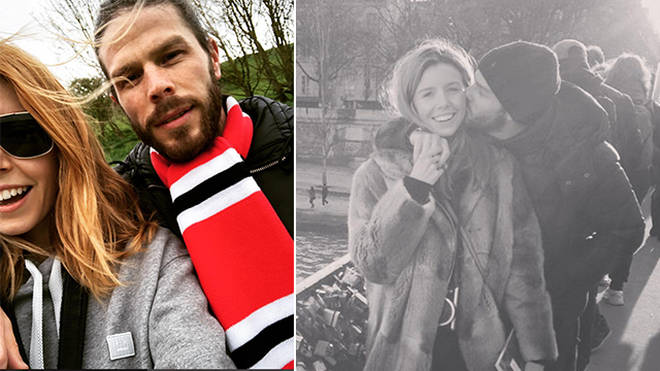 Strictly Come Dancing favourite Stacey Dooley has been with her boyfriend for three years. But who is Sam Tucknott? Relationship timeline revealed.
Strictly Come Dancing star Stacey Dooley, 31, has been with boyfriend Sam Tucknott for three years.
Here's everything we know about the loved up couple, including what Sam's job is and engagement rumours.
Who is Stacey Dooley's boyfriend?
Stacey's boyfriend is called Sam Tucknott, a 30 year old personal trainer from Brighton.
READ MORE: Is Kevin Clifton leaving Strictly? Stacey Dooley confirms replacement
How long have Sam Tucknott been together?
The couple are believed to have been an item for three years.
What does Sam Tucknott do for a living?
Sam is now a personal trainer, but was formerly a professional footballer, according to The Training Room.
It is thought he began his football career at the age of 12, and signed to Crystal Palace academy. Five years later, he joined Wycome Wanderers, but his contract was not renewed beyond the age of 19.
Are Stacey Dooley and Sam Tucknott engaged?
Engagement rumours swirled last year after Stacey posted in image on Instagram last year with the caption "Your year this year kids #marriedin2018."
However, it is now thought that she directed the caption at the couples' friends, who were also in the photo.