Strictly fan 'proves Stacey Dooley's win was FIXED' with convincing theory
17 December 2018, 13:13 | Updated: 17 December 2018, 14:58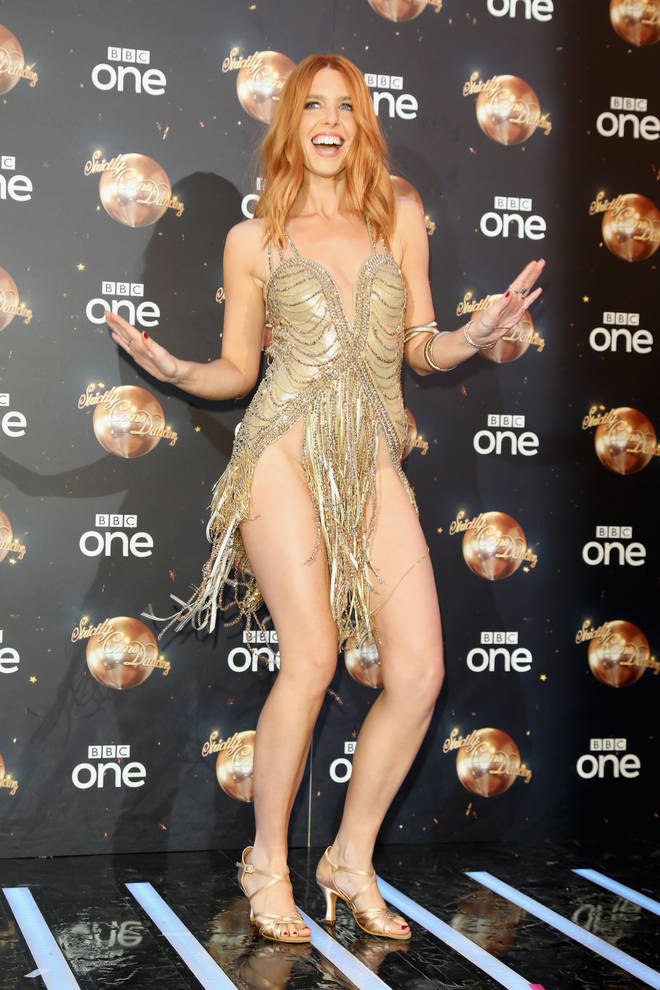 A new Strictly Come Dancing fan theory has given some seemingly convincing arguments as to why they believe the competition was a fix.
A Strictly Come Dancing fan still isn't convinced that Stacey Dooley is the real winner after the BBC documentary maker was named champion of the ballroom on Sunday night.
The 31-year-old TV personality battled it out against Joe Sugg, Ashley Roberts and Faye Tozer in a tense final, which saw her Paso Doble with partner Kevin Clifton help win the coveted glitter ball trophy.
However, a fan has come up with nine reasons which he claims prove the BBC was grooming Stacey to win the show all along, and even accuses the broadcaster of orchestrating 'voting issues' and 'smear campaigns' to tarnish Stacey's opponents.
Introducing the Twitter thread with a "list of proof", the fan claimed that Stacey's low scores in the early shows helped convince viewers of her journey and that her progression in the competition was more than her competitors.
They said: "Marked down the first two weeks to make it appear she had more of a journey (seriously, rewatch those dances they are better than anything Lauren ever did.) #Strictly #fix."
The fan even went as far to name her Doctor Who soundtrack as sure fire proof producers wanted her to win.
The series of tweets claimed: "Given Doctor Who theme when Doctor Who was coming back for the new series AND was allowed to lead the dance.
"Her mistakes were IGNORED, flat feet, smiling through serious numbers (all pointed out by pros) while others were penalised."
In another convincing argument, the fan cited the Radio Times cover which was graced by the four celebrity finalists in November - weeks before the result was revealed.
They also pointed out that Stacey was also given a popular track from Les Miserables for musicals week, in what they claim was a savvy move by the BBC to promote it's TV adaptation that airs early next year.
The viewer ranted: "Stacey was given an emotionally charged dance to Les Mis for musicals week (which she grinned her way through), which is not only the best known song given out that week but also Les Mis in a new show coming to BBC."
What's more, a very telling photoshoot of the Strictly stars for the BBC sees Stacey standing front and centre with her hands on the glitter ball trophy.
The fan went onto note that Stacey is reportedly going to be presenting the One Show on the BBC when Alex Jones goes on maternity leave and pointed to a series of voting issues.
They argued: "The VPN issue, apparently people were trying to vote for Joe from other countries through VPN (Ashley too but Joe was more of a threat to Stacey so BBC focused on him)."BBC then stated they had the right to exclude any votes."
Do you think the competition was a fix? Let us know in the poll below.