Birmingham Man Branded 'A Danger To Women' Jailed
19 May 2019, 08:19 | Updated: 19 May 2019, 08:21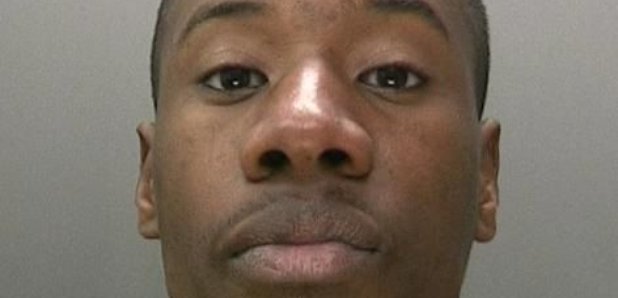 A dangerous man with a history of domestic assaults has been jailed for six years after a West Midlands Police investigation.
Reuben Hylton, of Druids Heath, Birmingham, launched a sustained campaign of violence against his partner over a period of several months, repeatedly strangling her, choking her with a dog chain, threatening to drown her and on one occasion stabbing her several times in the neck with a pair of scissors.
During the same period, the 28-year-old also targeted the victim's terrified family members, making threats of violence towards them and smashing windows at the houses of her aunt and a disabled family friend.
A large scale manhunt was launched involving officers from both West Midlands and West Mercia Police, and following a social media appeal, Hylton was arrested in October 2018.
Thursday (16 May), Hylton was found guilty of coercive control, malicious wounding, assault, actual bodily harm, making threats to kill and criminal damage. He was jailed for six years following a three week trial at Birmingham Crown Court.
Detective Sergeant Richard Stanley, from the Public Protection Unit, said: "Hylton is a violent and controlling individual who sought to intimidate his victims so that they would not contact police.
"The victims have shown incredible courage in standing up to him despite his extreme intimidation, thanks to their determination and bravery he will be behind bars for a considerable amount of time."