Men Sentenced For Nuneaton Drug Offences
13 February 2019, 17:05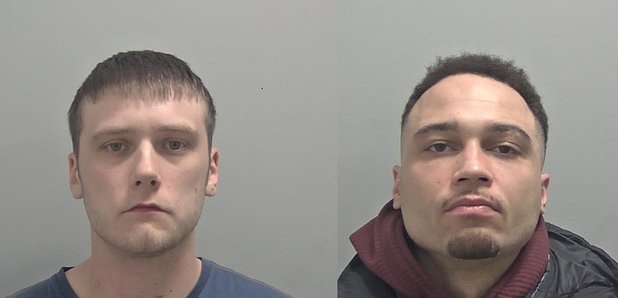 Two men have been sentenced to more than 11 years between them after cocaine and cannabis were seized from a house in Warwickshire.
The court heard how on 19 November 2017, officers from Warwickshire Police responded to a report of a burglary at Ward's house on St. Paul's Road.
Officers found Lloyd in the living room and detained and searched him. They found the key to a BMW 1 Series.
A search of the car uncovered cocaine, cannabis and almost £4,000 in cash.
A further search of the house uncovered more cocaine and cannabis. Officers also seized some bullets from the address.
In total, officers seized £100,000 worth of cocaine and £7,000 worth of cannabis.
Ward was arrested in connection with offences by detectives from the Nuneaton Offender Management Unit in January 2018.
Detective Constable Steve Griffiths, from the Nuneaton Offender Management Unit, said: "The quick thinking and actions of the officers responding to the burglary led to one of the biggest seizures of drugs in Warwickshire and led to two prolific drug dealers being sent to prison. A substantial amount of drugs were also stopped from reaching the streets of the county.
"The trade in drugs ruins the lives of the people who take them and also affects their families, their friends and the wider community.
"We are committed to tackling drug dealing and the criminality associated with it. I hope the sentencing of Lloyd and Ward sends a clear message to anyone dealing drugs in Warwickshire. We are looking for you and you should be looking over your shoulder.
"I would urge anyone who suspects drug related activity is happening in their neighbourhood to report it to police. This information can make a real difference. The information you provide, no matter how small, could be the missing piece of intelligence which leads us to catching an offender."
Lloyd and Ward both previously pleaded guilty to possession of cocaine and cannabis with intent to supply and acquiring criminal property. Ward also pleaded guilty to production of cannabis, possession of ammunition without a licence and possession of a prohibited weapon.
Ward was sentenced to seven years in prison and Lloyd was sentenced to four years and six months.