Council tax rise could fund more Wiltshire police officers
3 January 2019, 14:26 | Updated: 3 January 2019, 14:28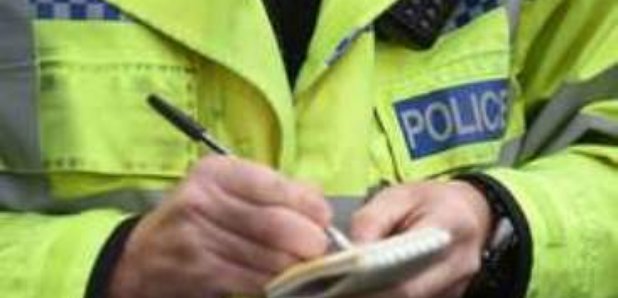 Would you be happy paying more council tax to help fund extra police officers on the streets of Wiltshire?
That's the question being asked by Police and Crime Commissioner for Wiltshire and Swindon Angus Macpherson.
He wants our views on plans for an average increase of £24 a year for the policing precept.
The policing precept goes directly to the PCC, with 98% allocated to the Chief Constable and the remaining 2% to the PCCs office for commissioned services which includes supporting victims of crime and restorative justice.
Currently, the average Wiltshire household pays £15.19 a month, if approved that could go up to £17.19 a month.
Angus said, ''Last year, with resident's support, I promised to maintain frontline policing numbers after several years of seeing a decrease. I also pledged to continue investing in mobile technology allowing officers and staff to work in the community.
''This year, if you agree to this precept rise, I will recruit 41 more officers and 2 dedicated cyber-crime staff.
''Cyber-crime continues to be a growing risk in modern society and those who take advantage of the most vulnerable, using technology, are a very real threat.
''If the public supports my proposal, I will allocate funding to two dedicated cyber teams, one focusing on the despicable crime of child sexual exploitation and the other on fraud.
''There will also be a renewed focus on crime prevention using a range of tactics to target those who are likely to commit crime in future.''
If the public backs the proposal then additional officers will be recruited to enhance proactive policing and crime prevention.
Angus added, ''I've listened to the public when they've said they don't see the police enough, and community policing is an absolute priority for me.
''Some of these additional officers will be placed in response teams to ensure an enhanced focus on building stronger links with the communities Wiltshire Police serves and protects, and others within the cyber teams.
''It's always a difficult decision to increase the precept, but it is necessary if we want more police officers.
''The long distance between our communities puts added pressure on our resources, and I continue to lobby the Government to give Wiltshire a fairer amount of the national funding pot.''
The consultation will run until 31st January 2018.
For more information on how to share your views please visit www.wiltshire-pcc.gov.uk, you can also email pcc@wiltshire.pcc.pnn.gov.uk or use #AskAngusPCC on social media.