Fraudsters target the elderly in Wiltshire
30 May 2019, 08:54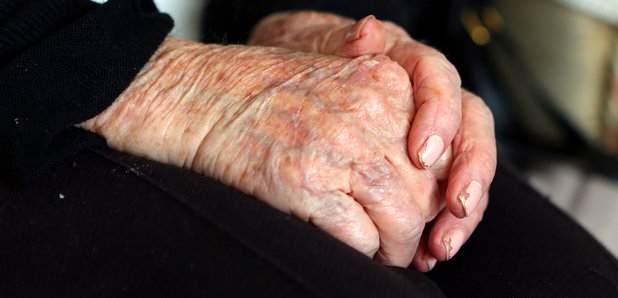 Wiltshire Police say a number of people have become victims of Courier Fraud in recent months.
Elderly and vulnerable victims get a phone call on their landline from a 'Voice' claiming be a Police Officer.
This 'Voice' is actually a criminal who tells them there has been fraudulent activity on their bank account. The victim is then told to go to their bank and withdraw a large amount of cash and to return home where it will be collected by a Police Courier for examination.
A Taxi is often used for this journey to and from the bank and a Courier attends the victims home and collects the cash. It's thought up to £8000 is lost in each incident.
Police believe a number of these Couriers travel to the area by trains from London. As they arrive at the local train stations they hire the first available taxi in the outside rank. The Courier then directs the taxi to the victim's address and instructs them to wait as they attended the front door. The Courier then returns to the taxi after only a few minutes and returns to the train station where they board the next London bound train.
Detective Inspector Gemma Vinton from Wiltshire Police Digital Investigation and Intelligence Unit (DIIU) says; ''Courier Frauds are becoming more prevalent and sophisticated and sadly it's usually the elderly who are targeted.
''We do not interact with the public in this manner and will never make a cash request via the telephone or over the doorstep.
"Our advice on what to do if you think a telephone call is linked to fraud is as follows:
End the call immediately. Do not engage with the person on the other end of the phone.
If you need to contact a legitimate company to check out the credentials of a phone call you have received, it is recommended you wait 10 minutes after hanging up before you make another call, this will prevent any open line issues.
If you require urgent police assistance dial 999.
If you require non-urgent police support or assistance, please call 101.
Report it to Action Fraud on 0300 123 2040.
Alternatively, you can report online at www.actionfraud.police.uk
''Our Community Policing Teams will be working to educate local taxi drivers and will ask them to be vigilant of such journeys to and from train stations and report any suspicious activity to the police.
''Please bring to the attention of those who are most vulnerable and take care of your elderly relatives and neighbours.''