New For 2019: Annual Badges For 18-24s At Newmarket Racecourses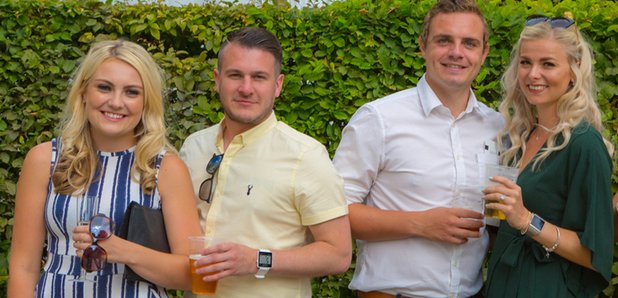 You can win a pair of new Bunbury Club badges at Newmarket, exclusively for 18-24s, which give you access to all race days including the music nights!
Whether you're into top class racing, or just fancy the freedom to enjoy a superb summer of live music, this special membership for young people allows you into all of the events on the July Course and Rowley Mile, even if they're sold out.
Scroll down this page to find out how you could be a winner...
From the QIPCO Guineas to the Dubai Champions Festival, the racing action continues for more than 6 months. Mixed with Newmarket Nights and Summer Saturday Live, there's loads to enjoy across the spring and summer.
Nile Rodgers & Chic, Madness, Thriller Live, Rudimental and Pete Tong & The Heritage Orchestra are amongst the ever-growing list of acts confirmed to perform live on the July Course, all of which you can see with a Bunbury Club membership.
>> Check out details of Newmarket Nights and Summer Saturday Live right here
You can buy your 18-24 membership for £250 (or a special price of £235 if bought before 29th March) and enjoy benefits which include:
- 39 racedays at Newmarket
- Exclusive access to the Annual Badge Holders facilities and the Premier Enclosure
- Admission to all racedays, including live music events, regardless of sell-outs
- Parking space in the Annual Badge Holders Car Park
- Free entry into more than 50 dates with other racecourses across the UK and Ireland
- Exclusive discounts with a number of Newmarket Racecourses partners
>> Find out more and buy yours now
We also have you a chance to win a pair of Bunbury Club memberships, so you and a friend can enjoy the whole season of racing as well as live music at Newmarket, together with all the other benefits above.
>> Enter to win a pair of Bunbury Club memberships
Naturally, there are a few terms and conditions, including the following:
- Badges are non-transferrable
- Persons must be between the ages of 18-24
- Only valid for Newmarket Racecourses 2019 Season
- Badges must be accompanied by a photo passcard
- Proof of age required – driving licence, passport
- Head and shoulders photo required