Wisbech window cleaner scrubs road signs too
4 April 2019, 16:09 | Updated: 4 April 2019, 16:21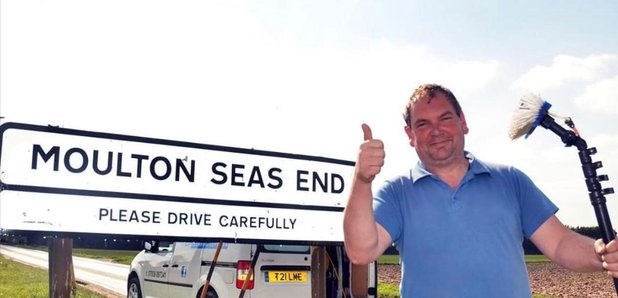 A dedicated Wisbech window cleaner says it's not enough to clean the windows of Cambridgeshire and south Lincolnshire - local road signs need a bit of TLC too.
Kelvin Crane runs KJ Crane Window Cleaning services and told Heart they had a bit of water left over each day and wondered how the signs would look if he scrubbed them up.

It's been so successful Kelvin's in roped his son Kieran into helping!